Top Cybersecurity Challenges Accompanying the Great Resignation: Experts Weigh In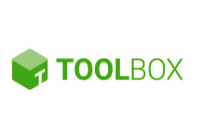 By Doug Bonderud for
Toolbox
Thursday, April 7, 2022
The Great Resignation isn't only about businesses losing precious talent. It also poses potential and actual security risks that accompany an employee's exit. Here's a deep dive on such challenges and ways to mitigate them.
Disconnect between people & products
Ilia Kolochenko, founder of ImmuniWeb and a member of the Europol Data Protection Experts Network, points out a disconnect between spending on security tools and products and their real-life impact on reducing risk.
"Organizations may gradually increase their annual security budgets to acquire more cybersecurity products and services," he says. "But new technologies added into existing infrastructure without a long-term strategy in mind usually bring more pain than gain. Their installation, integration, and management is an arduous task when we operate in a multi-cloud environment connected to obsolete legacy systems hosted on-premises, let alone interconnected SaaS systems with data."
Kolochenko offers the example of a web application firewall (WAF): "One may buy a state-of-the-art WAF, but due to incomplete visibility of the attack surface, it will protect just 80% of our external web applications and APIs. Cybercriminals will undoubtedly find the rest, successfully attack them and breach the company despite doubled security spending. We shall start with strategy, people, and process management, not with blindly hiring or spending more." Read Full Article