ImmuniWeb® Value Added Resellers
By joining ImmuniWeb's Value Added Reseller (VAR) partner program, you will reduce complexity and costs of application security and compliance for your clients and boost your cross-sales opportunities
for other products in your portfolio.
Deliver Unbeatable Performance to Clients
ImmuniWeb disrupts traditional application security testing by delivering web and mobile application testing augmented with proprietary machine-learning technology and human testing
Choose Your Avenue to Joint Success
One-Time Deals
Get a partner discount for a deal,
no long-term obligations
Classic VAR Model
Enjoy all benefits of joint marketing,
sales and sustainable growth
White Labeling
Reserved for large MSSP looking to
outsource penetration testing
How It Works
Fill in the
form below
Talk to partner
success manager
Get a customized
partner offer
Join ImmuniWeb VAR Partners Network Today
Rapid Start
Join today and get your
first deal in a week
Continuous Education
Coaching, partner webinars and
24x7 technical support
Joint Sales & Marketing
Joint lead generation, events
and marketing campaigns
Incoming Hot Leads
Incoming hot leads supply
from your region
Easy Integration
Cross-sales with other solutions
from your portfolio
Growing Revenue
Progressive commissions
with deal registration
Continuous Partner Education and Training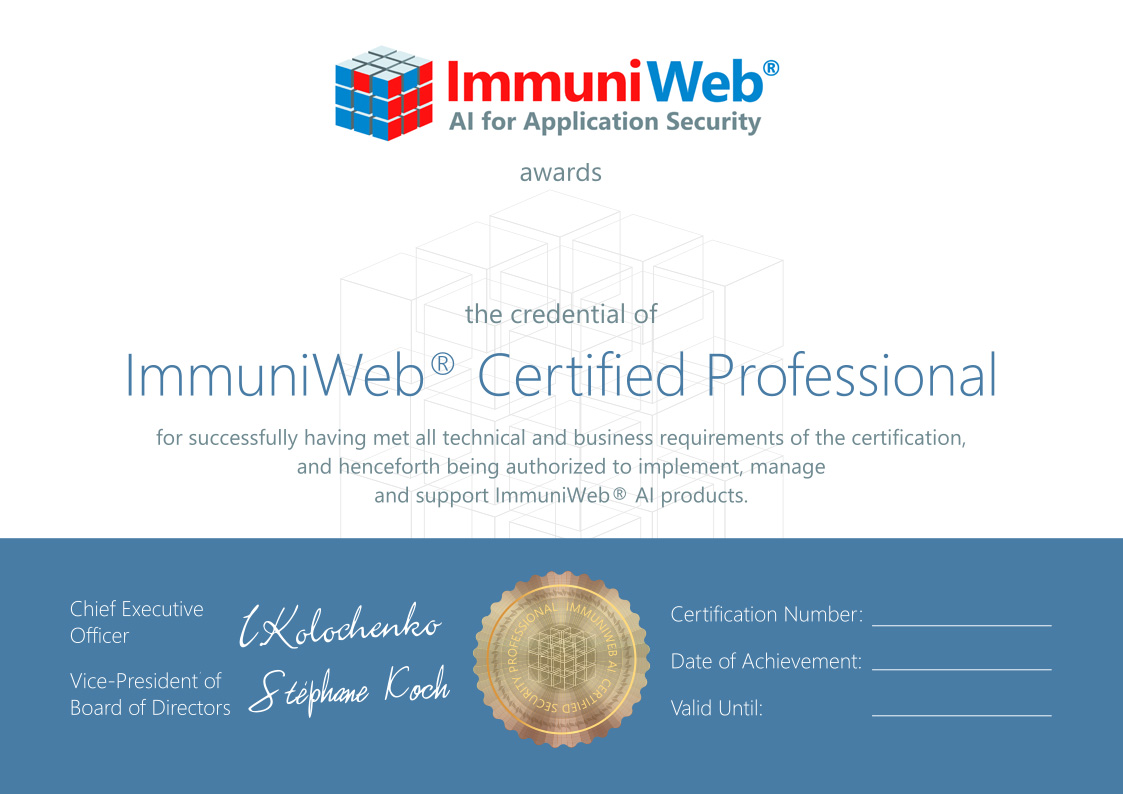 Distance or on-premise training for our VAR partners is dedicated to application security and compliance. It enables you to:
Get valuable technical insights
Learn highly-demanded cybersecurity skills
Boost and accelerate your sales cycle
Receive a prestigious certification
Earn new CPE credits
You will receive your personal diploma validating your academic achievement and practical knowledge.
How It Works
Fill in the
form below
Talk to partner
success manager
Get a customized
partner offer