For Internal and Third-Party Risk Management
How it works
Just enter a
company name
See what
hackers see
See what
hackers do
Compliance, Security and Vendor Risk Management
Prevent Data Breaches
Get instant alerts on vulnerable or
misconfigured cloud or IT assets
Simplify Compliance
Meet visibility, inventory & security
monitoring requirements
Outpace Cybercriminals
Respond rapidly to new security
incidents, data leaks or phishing
Cut Operational Costs
Get a helicopter view of your assets for
risk-based patching and testing
Minimize Human Risk
Receive instant alerts on shadow IT,
abandoned or forgotten assets
Prevent Supply Chain Attacks
Perform in-depth security scoring of your
vendors and suppliers
Threat Intelligence and Dark Web Monitoring
24/7 monitoring of your brand mentions in:
20+ Billion
stolen credentials
10+ Million
malicious domains
250+
threat intelligence feeds
50+
law enforcement feeds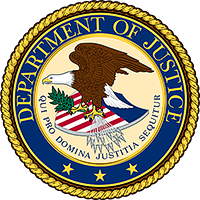 Compliant with "Legal Considerations when Gathering Online Cyber Threat Intelligence and Purchasing Data from Illicit Sources" guidelines by the U.S. Department of Justice
Cloud Security Posture and CI/CD Pipelines Monitoring
Misconfigured or Exposed Cloud Services
Exposed Secrets in Code Repositories
Unprotected Container Orchestrators
Prevent Data Breaches and Supply Chain Attacks
24/7
Attack Surface Monitoring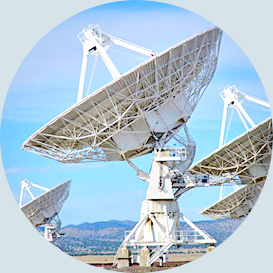 APIs & Web Services

Third-party and in-house REST/SOAP APIs and Web Services used by your web or mobile apps, or otherwise attributable to your company.

Public Cloud Services

Cloud storage and cloud-native services in AWS, Azure and GCP including exposed repositories, serverless, API gateways, load balancers, queues and container management systems.

Domains & SSL Certificates

A holistic list of your domain names and SSL certificates for subsequent expiration and validity monitoring.

Web Applications & Websites

Your external web applications and websites that are used or operated by your company or are otherwise attributable to it.

Critical Network Services

Exposed network services including SSH, FTP, VPN, RDP, LDAP, VoIP and email servers, and network devices or routers.

IoT & Connected Objects

Connected objects ranging from CCTV cameras to building security systems, located in your digital premises and accessible from the outside.

Public Code Repositories

GitHub and other public repositories with accidentally leaked source code belonging to your company, or malicious code targeting your company.

SaaS & PaaS Systems

Over 200 third-party solutions ranging from Slack to Salesforce that process or handle your data and attributable to your company.

Mobile Apps

Mobile apps attributable to your company from Apple Store, Google Play and over 20 other public mobile app stores.

Databases

Over 50 types of databases spanning from MongoDB to Elasticsearch that are attributable to your company and accessible from the Internet.
Helicopter view of your external attack surface
24/7
Security Monitoring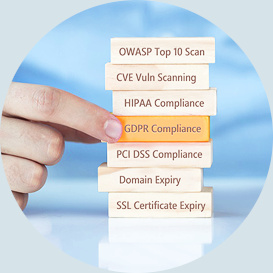 Website Security

Non-intrusive checks for over 10,000 known security vulnerabilities and misconfigurations in web CMS and frameworks.

WAF & CSP Presence

Non-intrusive fingerprinting of Web Application Firewall and in-depth analysis of Content Security Policy configuration.

SSL Encryption & Hardening

In-depth SSL/TLS encryption analysis on your external systems spanning from web applications and APIs to cloud and email servers.

PCI DSS & GDPR Compliance

Non-intrusive checks for relevant security controls and requirements imposed by PCI DSS, GDPR, NIST, HIPPA, CCPA and other regulations.

Software Composition Analysis

Detection of over 250 web CMS and frameworks, and over 150,000 of their plugins, themes and extensions.

Expiring Domains & Certificates

Monitoring for expiring domain names and SSL certificates, including certificates' validity.

Malware & Black Lists Presence

Monitoring for IP addresses and domains belonging to your company for presence in various black lists, from spam lists to IoC and hacking activities lists.

SPF, DMARC & DKIM Presence

Monitoring for properly configured SPF, DMARC and DKIM records on your external email servers.

Mobile Application Security

OWASP Mobile Top 10 scanning, mobile Software Composition Analysis and privacy assessment of your mobile apps.

Cloud & DB Security

Monitoring for open public cloud storage and password-unprotected databases accessible from the Internet.
Production-safe vulnerability and compliance scanning
24/7
Incidents Monitoring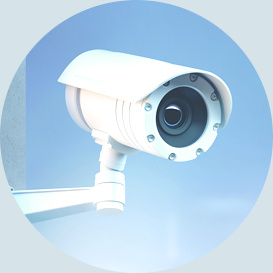 Stolen Credentials

Monitoring for presence of your employees' credentials in password collections and stolen databases on Dark Web marketplaces, IRC and Telegram.

Pastebin Mentions

Monitoring of Pastebin, including deleted posts, and other paste websites for mentions of your company, domain names or IP addresses.

Exposed Documents

Monitoring for leaked or stolen documents attributable to your company on Dark Web marketplaces and hacking forums.

Leaked Source Code

Monitoring for accidently or maliciously exposed source code on public code repositories such as GitHub.

Breached IT Systems & IoC

Monitoring for mentions of your systems on Dark Web marketplaces and hacking forums, enhanced with monitoring of threat intelligence and IoC lists.

Phishing Websites & Pages

Monitoring for newly registered phishing domains and created scam web pages targeting your company, its employees or clients.

Fake Accounts in Social Networks

Monitoring for newly created accounts that impersonate your company in Facebook, Twitter, LinkedIn and other social networks.

Unsolicited Vulnerability Reports

Monitoring for social networks and special Vulnerability Disclosure Platforms for security flaws impacting your systems or applications.

Trademark Infringements

Monitoring for websites and domains trying to impersonate your company, its brands or trademarks.

Squatted Domain Names

Monitoring for cyber- and typo-squatted domain names involving your company name or brand.
Proactive and timely reaction to security incidents
One-Click Data Export for DevSecOps
1

Enter a Company Name

Non-intrusive OSINT technology for
self-assessment or third-party
risk management
2

See What Hackers See

You will get your dashboard
delivered within the next
three business days
3

See What Hackers Do

Add users and personalize
instant alerts about new
breaches or incidents
Unlimited assets and incidents
per company

Package Selector

Corporate Pro

We automatically scan all your assets
and search for new ones every day.
You can also re-scan any assets manually
without limits.

Corporate

We automatically scan all your assets
and search for new ones every week.
You can also re-scan any assets manually
without limits.

Express Pro

Biweekly Update

We automatically scan all your assets
and search for new ones every two weeks.
You can also re-scan any assets manually
without limits.

Domain Names Discovery

API, Web & Mobile Apps Discovery

Public Cloud Services Discovery

Network Assets Discovery

Repositories Monitoring

Incidents & Dark Web Monitoring

Security & Compliance Monitoring

Special Online Price

Annual Subscription

Special Online Price

Monthly Subscription

Start now and get your dashboard by

—
Frequently Asked Questions
Q

How many companies can I include into one subscription?

A

There is no limit for the number of continuously monitored digital assets per company, but each company requires a separate subscription.

Q

Do I need a permission to run Discovery on third-parties?

A

No, we use only OSINT discovery and non-intrusive security testing methodologies that normally do not require a pre-authorization from the targeted company, differently from penetration testing for example. Therefore, you can use Discovery to scorecard your suppliers or vendors for third-party risk management purposes.

Q

Will you discover all my external assets?

A

We normally detect 99% of externally exposed IT and digital assets that are attributable to your organization by a wide spectrum of OSINT-based methodologies and network reconnaissance. Moreover, you can always manually add any assets for continuous security and compliance monitoring in just one click.
ImmuniWeb is an efficient and very easy-to-use solution that combines automatic and human tests. The results are complete, straightforward and easy to understand. It's an essential tool for the development of the new digital activities
Didier Ramella
CISO
ImmuniWeb is the best and simplest way to secure your business online. It's really fantastic experience to get report with zero false positive with detailed actions how to resolve problems and remove vulnerabilities. I think ImmuniWeb is definitely the best alternative to pen testers. As well as a way to save on staff and other costs. I am glad that I can get it all without any hidden costs and without complicated licensing schemes
Nika Vachridze
Senior Information Security Officer
We believe ImmuniWeb platform would definitely address the common weaknesses seen in manual assessments. The AI-assisted platform not only automates the assessments, but also, executes them in a continuous, consistent and reliable fashion. Admittedly, the platform would definitely add quick wins and great ROI to its customers on their investment.
Abuhaneefa Fayaz
Information Security Officer
ImmuniWeb provides accurate assessment on the security posture of our cloud-based applications. The report provided is concise and easy to read with sound advisories on the necessary steps to fix the issues. What impressed me most was that no false-positive was listed and the vulnerabilities are real. ImmuniWeb certainly gives us the right level of assurance that our cloud-based applications are safe and "good-to-go" before we deploy them out to production
Lee Chye Seng
Director, Learning Systems and Applications
ImmuniWeb is an invaluable tool for iPresent with both automated and manual penetration testing. The fantastic manual testing has found even the most hidden and complicated bugs in our security and ImmuniWeb has delivered first class knowledge. The self-service interface also gives us great control to schedule and monitor tests when we need them
Neil Bostrom
Chief Technical Officer
ImmuniWeb is a great innovative service that brings unbeatable ROI. It is undoubtedly the best way to quickly and easily guarantee your customers that their data is safe with you - and yours too by the way! Efficient and effective!
Jean-Michel Beylard-Ozeroff
Head of IT