GDPR Сompliance
Since May 25, 2018, companies working with personal data of EU residents and non-residents located there are required to process their personal data in accordance with the General Regulation on the Protection of Personal Data or GDPR.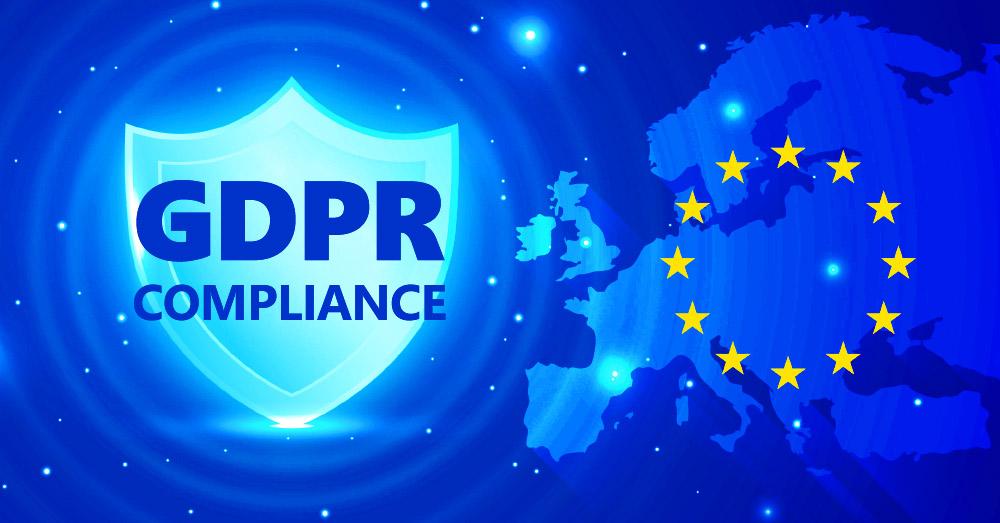 GDPR Сompliance
What is GDPR Compliance?
The new European Union personal data protection law replaces the EU Information Protection Directive, toughening the requirements for the safety of any data relating to any person via which it may be identified.
Want to have an in-depth understanding of all modern aspects of GDPR Сompliance? Read carefully this article and bookmark it to get back later, we regularly update this page.
GDPR compliance increases the overall degree of cyber security and company data management, demonstrates commitment to cyber security for current and potential partners, and also helps avoid sanctions from EU regulatory authorities. European General Data Protection Regulation rules are mandatory for those who collect personal data of individuals - residents of the European Union.
First of all, companies that work with residents of Europe fall under the requirements of the regulation, while it is not necessary to have offices in the EU, a corporate website aimed at those who are in Europe will be enough. This category includes online stores, hotels that have the function of online booking, travel agencies, insurance companies, web services or mobile operators on their websites.
You can make a quick check if your website meets GDPR requirements. Free ImmuniWeb Website Security Test can test your website for GDPR Compliance, security and privacy.
One of the key points of the law is to set the categories of people whose private data is protected by GDPR. In accordance with the articles of the act regarding the processing of information of citizens and residents of the EU, these might include even tourists, refugees, and others who are within the territory of the EU. This means that the regulation takes into concern any person who is on the territory of the European Union.
Any person within the EU who thinks that his(her) privacy violated online can file a grievance, for example, via the web site of a non-governmental country body. Thus, the company may face significant fines and more sanctions. For non-compliance with the regulations you may have to pay a sum of up to 20 million euros, or as much as 4% of the annual turnover of the enterprise, depending on what is bigger. You can browse Top 5 biggest GDPR fines and see by yourself that GDPR compliance is worth following.
Moreover, the regulator body may publish facts that your company is not compliant with the law and, as a result, this may have a long-lasting negative effect for your business. The European law is designed in this sort of manner that any enterprise that works with counterparties not meeting the GDPR compliance, may likewise be fined for working with unreliable company. Further, the European regulator may also prohibit European businesses operating with you. Consequently, it's worthwhile to understand whether your business enterprise must follow the requirements of the GDPR. To do this, answer the subsequent questions:
Is your ad targeted at EU residents?
Do you accept payment for your goods or services in euros?
Is it clearly indicated on your website that the company promotes its products on the territory of one or several countries of the European Union?
Do you sell goods or provide services in the EU, for example, such as the delivery of goods to EU countries?
Is a version of your corporate website available in one of the European languages?
Does your company have legal entities located in the EU?
Do you collect personal data on your website? Such actions as registering users, having a personal account, using forms to provide feedback and others, involving the collection and processing of users' personal data?
Do you collect statistics on traffic on your website?
If you answer yes to at least one of these questions, then you could ensure that the GDPR Compliance is relevant on your enterprise and consequently you need to ensure this compliance so as not to have problems with the European laws.
Actions to Ensure GDPR Compliance
Organizational and technical measures to make sure compliance with the processing and protection of personal statistics in accordance with the provisions of the GDPR include the following:
Assessment of safety risks of private statistics.
In-depth analysis of compliance with the GDPR provisions.
Bringing personal records processing in line with GDPR.
Development of a listing of organizational and technical measures to bring the processing and safety of personal information in line with GDPR compliance.
Development of internal regulatory and administrative documents on the procedure for processing and shielding personal records.
Introduction of a technical system of personal data protection.
Formation of a registry of personal data processing techniques.
Constructing tactics to ensure the safety of personal data.
Raising consciousness of corporation employees concerning the processing and safety of private data.
First, organizations within the European Union or working with the EU companies ought to absolutely change their technique to the processing of personal information. A critical step on this direction can be a deep analysis of already gathered facts.
Companies need to implement a reachable and understandable system for acquiring consent from a person filing GDPR Compliance to the processing of their data. The consent of the consumer should be manifested via his active action, because the collection of data by default is illegitimate. The textual content to the privacy policy must be simple for a customer to understand why organization collects this data. This user information may include name, location, online identifier, physical, genetic, intellectual, financial, cultural or social identity.
A prerequisite of GDPR Compliance guidelines is the procedure for safe storing and using information. Such procedures are to be ensured via corresponding security measures.
Digital assets discovery, web and mobile application security now are an indispensable part of GDPR compliance. In GDPR Compliance and Application Security we tell more about application security in GDPR times.
Steps to Ensure the GDPR Compliance
Implement full discovery of your digital assets with ImmuniWeb Discovery which will find your vulnerable applications, thru which criminals can gain access to your private data. It even can monitor your already leaked data in the Dark Web or code repositories.
Review your company's policies and tactics and make certain that they accurately mirror the requirements of GDPR Compliance.
Introduce the "privacy by default" approach.
Make sure that adequate procedures for detecting leaks of personal data, reporting about them and conducting investigations are developed and implemented.
Develop a corporate employee awareness program and regular monitoring to maintain compliance with the requirements of the General Regulations on an ongoing basis.
GDPR Compliance is now a mandatory requirement for those who want to conduct their activities in the EU or sell goods and services to EU residents. A consistent approach to organizing the processes of collecting and processing data and to ensuring cyber security will help you avoid any kind of related problems.
Additional Resources