PCI DSS Compliance
Popular card payment systems MasterCard and Visa now require service providers and various merchants to meet PCI DSS compliance requirements. So, this standard becomes a vital part for online trading.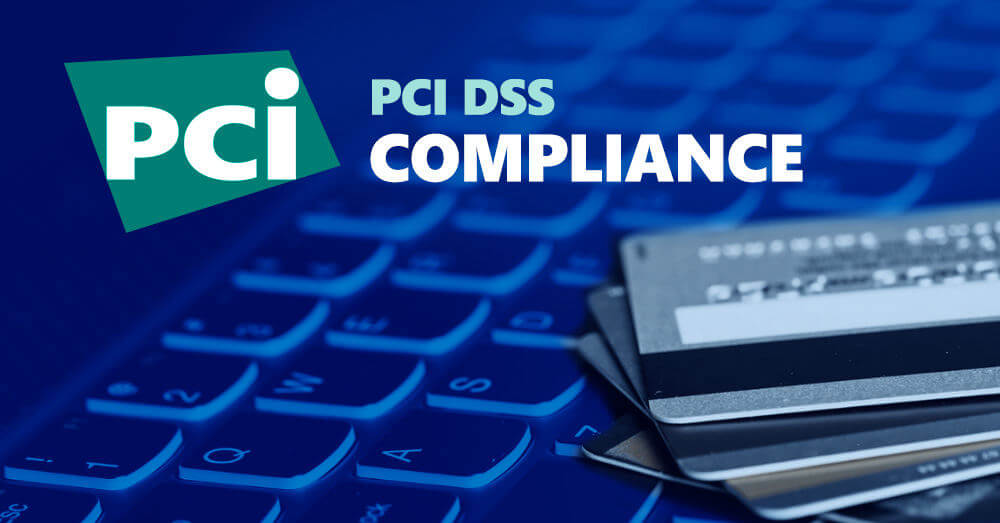 PCI DSS Compliance
Why PCI DSS Compliance Is Important?
The PCI DSS Compliance Standard administered by Payment Card Industry Security Standards Council defines the requirements for companies whose information systems process, store or transfer payment card data. They are also defined for businesses that may in any way affect the security of this sensitive payment information. All organizations, regardless of whether they are commercial companies or not, but which are involved in the processing of payment cards, must comply with the requirements contained in this document. Companies located in any country around the world are no exception to the PCI DSS compliance standard.
Want to have an in-depth understanding of all modern aspects of PCI DSS Compliance? Read carefully this article and bookmark it to get back later, we regularly update this page.
To understand whether your company must follow the PCI DSS compliance standard, you just need to answer two simple questions:
Does your company stores, processes or transfers any payment card data?
Can your company affect the security of the payment card data?
A positive answer to any of these two questions means that your company must abide by the rules established by this document.
General PCI DSS Compliance Requirements
In fact, the document with PCI DSS compliance requirements is quite extensive and includes about 440 different verification procedures, so they can be listed for a long time. We will mention here only some of the main ones:
Control access to payment card data.
Authentication mechanisms
Configuring information infrastructure components.
Computer network protection.
Physical protection of information infrastructure.
You can find all the detailed information by viewing the document directly on the community document library page on the Internet.
PCI DSS Compliance Certification
In order for your company to qualify for PCI DSS certification, you need to complete one of three assessment procedures:
External audit (QSA)


An external audit is conducted by an audit company, which must be certified by the PCI SSC. During the audit, evidence of compliance by the company with all requirements is collected. The audit results are stored for a certain period of time, the duration of which depends on the scale of the organization, after which it is necessary to conduct an external audit again.

Internal audit (ISA)


The ISA's internal audit is conducted by an internal expert who has been trained and certified under the PCI SSC Council program.

Self-Assessment (SAQ)


PCI DSS Self-Assessment (SAQ) certification is performed by the company on its own by filling out a self-assessment sheet. This audit method does not require evidence of compliance with standardized rules.
To understand what type of PCI DSS compliance audit you need to conduct in your company, you need to look at the diversity of the company and estimate the number of annual transactions. Thus, according to the Visa classification, if the sales and service company conduct no less than 6 million transactions annually, it is necessary to process a QSA audit every year and ASV scan every quarter.
All PCI DSS requirements are difficult to fulfill, also it will require some effort, time and investments. You should stick to a specific PCI DSS compliance verification sequence, which will ensure maximum efficiency and full compliance with the community requirements.
First of all, to comply with PCI DSS requirements you need to conduct a complete inventory of digital assets of your company in order to understand all possible cyber security weaknesses.
Renting a cloud would be easier in accordance with the accepted rules. PCI DSS Cloud is a special service that provides secure work with payment cards for organizations that have deployed their infrastructure on the side of a certified cloud provider. When choosing such a service, the company automatically closes a significant part of the PCI DSS compliance requirements and transfers the certification care to the supplier. The supplier assumes part of the responsibilities, for example, the management of existing operating systems and the physical protection of installed servers.
Using a certified cloud greatly simplifies the life of the organization. Previously, organizations had to deploy their own information infrastructure, create their own server space and fulfill all the requirements with their own hands. Now you can transfer part of the requirements to certified providers. This will help you increase the security level of the payment data processing environment, as well as minimize the risks of financial losses from possible unpleasant incidents of information security.
Using the latest technologies to help protect all your digital assets, and therefore the complete cyber security of your company, allows you to guarantee PCI DSS compliance. The PCI DSS certificate gives you confidence that the payment data is securely protected, and also allows your customers to be confident that your company can be trusted with their credit or debit card information.
Additional Resources