Boiler Room Scammers Arrested in Georgia and Ukraine
Read also: US citizen goes to prison for purchasing stolen credentials, US imposed sanctions for money laundering for Ryuk ransomware group, and more.
Views:

3.2k
Read Time:

2 min.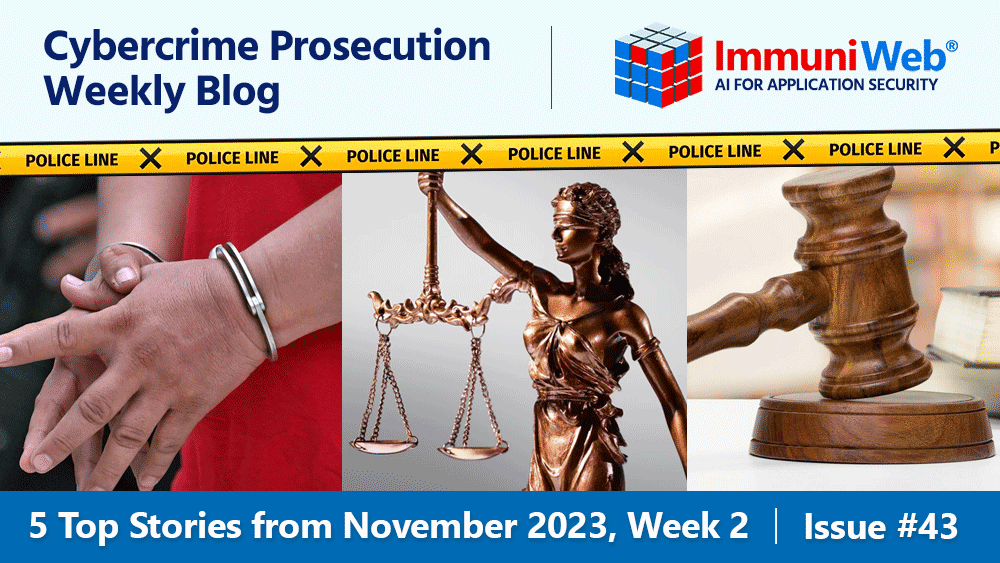 Swiss Police Disrupted Activity of International Boiler Room Scammers
The Bern Cantonal Police in cooperation with law enforcement agencies from Ukraine and Georgia seized fraudulent activity of an international group responsible for online investment scams, also known as "boiler room scam".
Scammers were operating more than 100 fake trading websites, had call centers with several hundreds of employees located in Ukraine and Georgia as well as shell companies, bank accounts and other assets in more than 20 countries across the globe.
Victims of the organized fraudulent crime were mostly investors from Switzerland and Germany. The initial investigation began in October 2019 after a criminal complaint in Bern and is still ongoing.
This was a sophisticated scam that involved phone calls and installation of malware on victims' PCs that was later used for remote control and access to financial assets. The estimated number of victims goes as high as tens of thousands with hundreds of millions in direct financial losses.
Two Years in Prison for Buying Stolen Credentials
A 28 year old Laderian Odom from Alabama, US, was sentenced to 24 months in federal prison for purchasing stolen credentials from a dark web marketplace.
According to court, Odom used cryptocurrency to buy approximately 950 sets of stolen log-in credentials. The purchased dataset contained usernames and passwords for e-commerce websites, online bank accounts, and social networks.
Despite pleading guilty, Odom did not receive any reduction of the sentencing for accepting responsibility.
Credentials were purchased on the Genesis Market platform hosted on foreign servers, which was taken down in Operation Cookie Monster led by FBI earlier this year.
Georgia Extradited Leader of $70 Million Cryptocurrency Scam to US
Kristijan Krstic has been extradited to the United States where he faces charges in two separate federal indictments. He is accused of involvement in extensive cryptocurrency and binary options schemes.
This extradition predicts announcement of the Swiss Police on the successful operation against the international organized crime and disruption of several call centers involved into the boiler room scam.
Krstic, along with more than a dozen others, was indicted for defrauding investors globally out of over $70 million through fraudulent cryptocurrency and binary options investment platforms. He is prosecuted by the Eastern District of New York and the Northern District of Texas and faces maximum penalty of 20 years in prison for each count.
US Imposed Sanctions for Virtual Currency Money Laundering
A Russian national Ekaterina Zhdanova was sanctioned by the US Department of the Treasury's Office of Foreign Assets Control (OFAC) for her involvement in virtual currency laundering.
According to the US officials, Zhdanova helped transfer an unnamed Russian oligarch over $100 million in wealth to the United Arab Emirates.
She is also suspected in laundering of $2.3 million for individuals linked to the Russian Ryuk ransomware group. She used the Garantex cryptocurrency exchange to launder funds, which was designated by OFAC in 2022.
As a result of imposed sanctions, all property and assets that are in the United States or in the possession or control of U.S. persons are blocked and must be reported to OFAC.
UK Police Analyst Jailed for Sharing Intel on EncroChat Hack
UK police intelligence analyst Natalie Mottram was sentenced to 3 years and 9 months in prison by the Liverpool Crown Court for revealing sensitive information to the criminals about the encrypted communications platform EncroChat.
Mottram was working for a regional organized crime unit and was conducting threat assessments of criminal groups when she was briefed by NCA regarding law enforcement's access to EncroChat conversations. She shared later this information with her criminal friend.
She was arrested on June 12, 2020 and subsequently admitted unauthorized access to computer materials and sharing sensitive information. Her involvement in the leak was discovered after she briefed the criminal friend, Jonathan Kay, about a fabricated intelligence log.
What's next: