E-Root Cybercrime Marketplace Admin To Face Charges In The US
Read also: Ex-Navy IT manager sentenced to 5 years in prison for hacking, tech CEO gets a five-year sentence for IP addresses fraud, and more.
Views:

3.9k
Read Time:

3 min.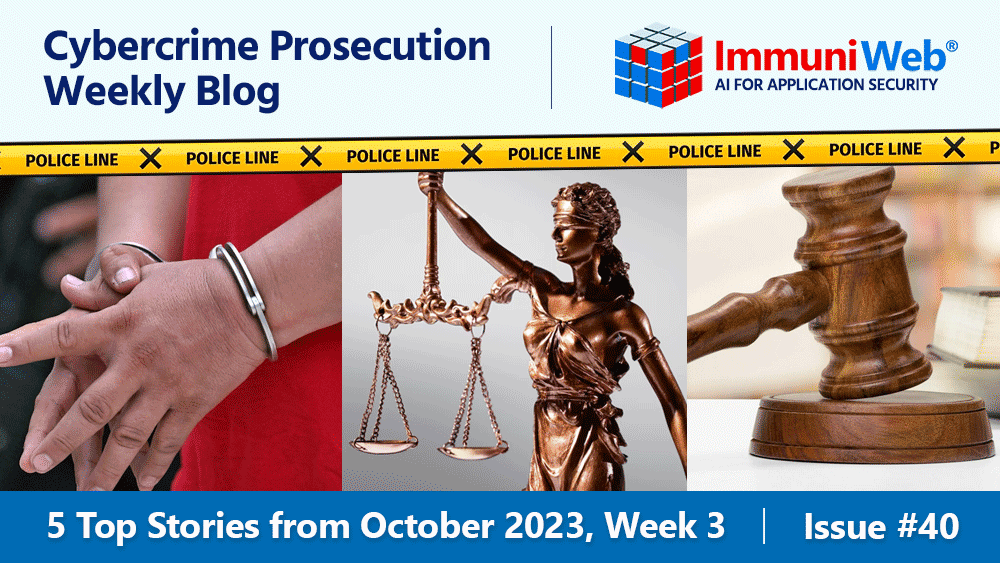 E-Root cybercrime marketplace admin extradited from the UK to face criminal charges in the United States
The suspected administrator of the E-Root cybercrime market specializing in selling access to hacked computers around the globe has been extradited from the UK to face charges in the United States.
E-Root, which was taken down by law enforcement in 2020, sold "compromised computer credentials" such as remote desktop and secure shell access. Customers could allegedly search for the goods on the site by "desired criteria" like price, geographic location, internet service provider, and operating system.
The platform used the Perfect Money payment system to hide money transfers and operated a cryptocurrency exchange that allowed to convert Bitcoin to Perfect Money and vice-versa. The authorities estimated that over 350,000 credentials were listed on E-Root, with victims spanning all industries.
The alleged E-Root's admin, Sandu Diaconu, a Moldovan national, was arrested in the UK in May 2021 while attempting to leave the country. In the United States, he was charged with access device fraud, money laundering, computer fraud, and wire fraud. If convicted, he could face up to 20 years in prison.
Ex-Navy IT manager gets 5 years in prison for hacking and massive identity theft
A former Navy IT manager has been sentenced to five years imprisonment for hacking and selling personal information of thousands of people.
As per the court documents, Marquis Hooper opened an online account with a company that manages a database containing personally identifiable information (PII) for millions of people on the pretense of Navy needing him to run background checks.
However, he used this access to steal the personal information of 9,000 people, which he then sold on underground markets for $160,000 in bitcoin. In some cases, the compromised data was used to commit further crimes, prosecutors said.
Eventually, the company noticed something was wrong and closed Hooper's database account. Hooper and his co-conspirators, including his wife, Natasha Chalk, attempted to regain access to the database using fake documents and identities, albeit unsuccessfully. Chalk is scheduled to be sentenced on November 20, 2023. She could face up to 20 years in prison and a fine of $250,000. The third co-conspirator has yet to be indicted.
Ghanaian and US men, who defrauded a D.C. university in $600,000 cyber scam, indited in the US
US authorities have indicted Ghanaian national and a Florida resident, David Kakra Mensah and Charles Wilson Stout, for their involvement in a Business Email Compromise (BEC) scheme that defrauded an unnamed Washington, D.C., university of over $600,000.
Mensah and Stout are accused of laundering money obtained through the scheme. For this purpose, the men set up a dummy corporation and created multiple bank accounts and cryptocurrency accounts to facilitate illegal money transfers.
According to the FBI, Mensah is a member of an organized cybercriminal group specializing in romance scams. From April 2022 through June 2022, Mensah and his co-conspirators gained access to the university's email account and used it to trick the university's employees into wiring them a little over $600,000 allegedly as part of a fictitious investor relationship.
If found guilty, both Mensah and Stout face up to 20 years in prison, and a fine of $500,000.
Romania arrests members of a sophisticated phishing gang behind numerous hacks and 400 victims
A law enforcement operation conducted by Romanian authorities has resulted in the arrest of several members of a sophisticated fraud ring that used phishing techniques to defraud victims.
The fraud operation targeted people who recently reported the transfer of the ownership of a motor vehicle on the website of the Vehicle Re-registration Authority. The scam involved crooks sending SMS messages to potential victims informing them that their registration fell through and they needed to click on the link provided in the message to remedy the situation.
This link led to a phishing page mimicking the official page of the Vehicle Re-registration Authority, where victims were asked to provide their BankID data. The criminals then used this information to steal funds from victims' bank accounts.
The operation is part of a bigger investigation into similar fraud cases led by the Norwegian authorities. The Norwegian police have found numerous cases of fraud, with at least 400 victims. The Romanian authorities handed over two arrested Romanian nationals to Norway.
Tech CEO gets a five-year sentence for IP addresses fraud
Amir Golestan, CEO of Micfo LLC, has received a five-year prison sentence over a fraud scheme involving IPv4 addresses.
Golestan, who operated a technology company providing hosting services, was charged in May 2019 after he used several fake companies he described as "channel partners" to obtain the right to IP addresses from the American Registry of Internet Numbers (ARIN).
Using bogus companies Golestan and Micfo acquired over 750,000 IP addresses valued at the time between $9 and $14 million. Golestan then resold the obtained IP addresses, netting more than $3 million.
He was charged with 20 counts of wire fraud. In November 2021, Golestan pled guilty to all charges. In addition to the five-year sentence, Amir Golestan was ordered to pay ARIN $76,978.25 in restitution.
What's next: