Jake Kouns
Advisory Board Member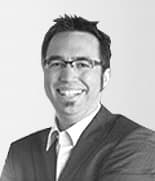 Jake Kouns is the co-founder, CEO, and CFO of the Open Security Foundation (OSF), a non-profit organization that oversees the operations of OSVDB.org, DataLossDB.org, Cloutage.org and SECore.info. All projects are independent and open web-based databases that provide detailed and unbiased technical information on security vulnerabilities, cloud security, security conferences and data loss incidents worldwide.
Mr. Kouns has presented at many well-known security conferences including RSA, DEFCON, CISO Executive Summit, EntNet IEEE GlobeCom, CanSecWest, SOURCE and SyScan. He is the co-author of Security in an IPv6 Environment, Francis and Taylor, 2009, Information Technology Risk Management in Enterprise Environments, Wiley, 2010, and The Chief Information Security Officer, IT Governance, 2011.
He holds both a Bachelor and Master of Business Administration with a concentration in Information Security from James Madison University. In addition, he holds a number of certifications including ISC2"s CISSP, and ISACA"s CISM, CISA and CGEIT.
Back to List