Leadership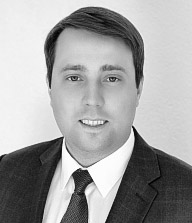 Ilia Kolochenko
CEO & Chief Architect, Founder
Ilia Kolochenko is a Swiss application security expert and entrepreneur. He started his career as a penetration tester and has 15 years of experience in security auditing and digital forensics. After serving in Swiss artillery troops in 2007, Ilia founded his first pentesting and cybersecurity consultancy High-Tech Bridge. In 2014, Frost & Sullivan named the company a leading service provider in the European pentesting market. Later Ilia invented and built the concept of the ImmuniWeb Platform, that combines the strengths of human intelligence with Machine Learning, and is now entirely dedicated to it. As a Chief Architect at ImmuniWeb, he leads our data scientists, security analysts and software engineers. Ilia holds a bachelor degree in Computer Science and Mathematics from Webster University, a Master of Legal Studies from Washington University in St. Louis and a Master of Science in Criminal Justice (Cybercrime Investigation) from Boston University. Currently, Ilia is a Doctoral student (Ph.D. in Cybersecurity Leadership) at Capitol Technology University. Ilia Kolochenko is a member of Europol Data Protection Experts Network (EDEN), a Member of GIAC Advisory Board and a Committee Member at Boston University MET CIC (Cybercrime Investigation & Cybersecurity) Center. Ilia is a certified GIAC GLEG professional (Law of Data Security & Investigations) and a Certified Information Privacy Professional (CIPP/US, CIPP/E, CIPP/A and CIPP/C) by IAPP.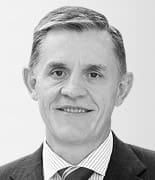 Jan Schreuder
Special Advisor to CEO, Advisory Board Member
Jan Schreuder is an independent consultant providing advisory and strategic consulting services to Management and Boards, specifically focused on Cybersecurity, Digital Strategy and Transformation. He also works with technology startups who have new and innovative solutions to help connect them with businesses who need those solutions. Jan is a well-known veteran of the IT and cybersecurity industry and has over thirty years of experience in the industry as a leader and practitioner. He regularly presents at public forums on topics related to cybersecurity, innovation, and the use of advanced analytics and artificial intelligence techniques to identify and mitigate cyber threats. He has been an active advocate for greater collaboration and information sharing between the private and public sectors in combating cybercrime. He was previously a Partner at PwC in Switzerland, Australia and South Africa for more than 25 years, where he held various leadership roles. He is well respected as a trusted advisor on technology, information security and privacy, regulatory and risk-related matters to large multinational organizations, especially in the financial services industry. He holds a Bachelor of Commerce (Honours) and Chartered Accountant by training, and is a Fellow of Chartered Accountants Australia New Zealand (FCA.) Jan has a keen interest in education, specifically the promotion of STEM education and training and the increased participation of women in the IT industry. He has lectured at post-graduate level at a number of universities. Jan has been on the Abbotsleigh School for Girls School Council for eight years (2004 – 2012), serving as Treasurer of Council.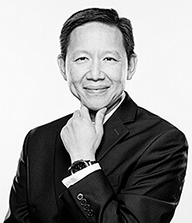 Paul Wang
Executive Advisor to the CEO, Advisory Board Member
Paul is a Blockchain Enthusiast, Strategic Advisor, Cybersecurity Advocate and Member of the Advisory Board of Mt Pelerin and a university lecturer in Economic Crime Investigation. Mt Pelerin is a Swiss blockchain project working on the creation of a bank bridging crypto and traditional finance and the first company to tokenize shares on the blockchain. Technical savvy and interacting with CXX and Board Level, with over 20 years of experience in Big 4 firms, Paul advises corporations in Strategy, Investigation, Infosec, Risk and Compliance. Previously, Paul was Partner, regional Head of Fraud Investigation & Dispute Services and Head of Forensic Technology at a Big 4 firm. He's widely solicited as a lecturer at conferences and seminars. Paul holds a Master of Science in Computer Science, certifications including CISA, CISSP, CISM, CRISC and a certificate from MIT Sloan School of Management in Blockchain Technologies.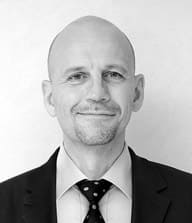 Stéphane Koch
Executive Vice President, Board Member
Stephane is a recognized public speaker, lecturer and expert in cybersecurity, cybercrime and privacy. A Sergent in Swiss Army Special Forces, he holds a Master of Advanced Studies (MAS) degree in Economic Crime Investigation, and a degree of Specialist in Public Relations (ISRP). He is also a Member of the scientific board of the Master of Advanced Studies on Competitive Intelligence and Monitoring at the Geneva High School of Management. Stephane is a trainer and expert for the Institute of Economic Crime Investigation Institute (ILCE), the Swiss Institute of Public Relations (ISRP), the SAWI, the University of Geneva (MAS Infosec), visiting lecturer at the Ecole de Guerre Economique de Paris. Since 2003, Stephane is a Senior Online Security advisors for Reporters Without Borders (RSF) where he led a series of workshops on information security for journalists in various Institutes and Universities all around the world.
Bertrand Kolb
Board Member
Bertrand Kolb started his career in law enforcement in 1998 as a Swiss Police detective in Lausanne. In parallel, Bertrand was accomplishing his military service in Swiss Military Police. Bertrand holds a Master degree in white collar crime prevention and prosecution (MAS-CE). After over a decade of successful career in law enforcement, he started his own company in telecommunication security and privacy. Building his business, he continued serving as a president of Intercommunal Police Council of Lavaux during five consecutive years. Today Bertrand manages two of his companies delivering cleared security services to Swiss government and law enforcement agencies. Bertrand is actively involved in local politics, lawmaking and at the PLR Lavaux (Free Democratic Party of Switzerland).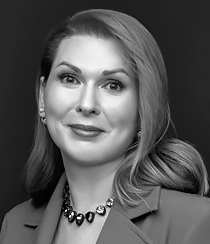 Ekaterina Khrustaleva
Chief Operating Officer
Ekaterina Khrustaleva holds a Bachelor degree in Accounting and Finance. She accomplished executive programs on cybersecurity at Harvard University, on blockchain in Oxford University and organizational leadership at IMD in Lausanne. Started her career in private banking and family office industry in Geneva, where she was inspired by emerging cybersecurity market. Ekaterina started her cybersecurity career in 2010 as a sales executive. In 2013, after several promotions for performance and highly creative sales tactics, Ekaterina became Chief Operating Officer of a leading penetration testing company High-Tech Bridge in Geneva. Today, Ekaterina manages ImmuniWeb's global sales operations. Speaking five languages, she is also in charge of global partnerships and strategic alliances at ImmuniWeb. Ekaterina is a member of several private clubs gathering the most successful business leaders, executives and entrepreneurs.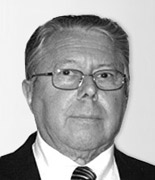 William Weber
Chief Financial Officer, Board Member
William obtained his university degree in economics and finance from Fribourg State University, Switzerland. He completed his Swiss Civil Protection service as an officer, managing rescue troops. William has an outstanding experience of over 35 years in corporate finance, managerial accounting, financial regulation and compliance. Throughout his career, he held various managerial positions in corporate finance at leading international and Swiss companies. William is a prominent expert in Swiss financial law, compliance and FINMA regulations. At ImmuniWeb he is responsible for corporate finance, internal audit and regulatory compliance.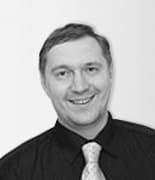 Marsel Nizamutdinov
Chief Technology Officer
Marsel Nizamutdinov has almost twenty years of cybersecurity practice, particularly in application security. He has a BS degree with honors in System Analysis and Mathematics. Marsel is the author of one of the first books about web application security, published at the very beginning of 2005 and translated into two languages. He started his career in IT security industry in early 2001, when he was responsible for information security in a medical institution. At the beginning of 2003, Marsel joined one of the biggest online retailers in Eastern Europe, where he managed security and compliance for online transaction processing for European and American markets. In 2008, he moved to a leading ERP software company in Eastern Europe as a Chief Security Specialist. There Marsel was responsible for security of more than 50 thousand corporate customers, including large banks and governmental institutions. At ImmuniWeb, he leads several teams in charge of development and continuous improvement of ImmuniWeb® platform. Marsel is also passionate about mountain ski and scuba diving.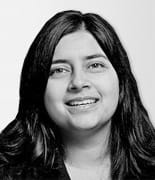 Ranbir Sahota
Chief Media Officer
Ranbir is an award-winning Public Relations Specialist. With a BA Hons degree in German and Russian, and a Post Graduate Diploma from the Chartered Institute of Marketing, she started working life at German manufacturing giant Siemens. Since then, Ranbir has held roles at leading UK PR agencies promoting B2B and technology companies. From telecoms giants to innovative start-ups, Ranbir has been instrumental in securing exposure both in the UK and internationally. Today, for ImmuniWeb, Ranbir provides strategic PR advice and manages day-to-day media relations.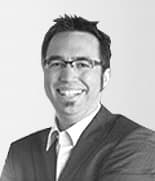 Jake Kouns
Advisory Board Member
Jake Kouns is the co-founder, CEO, and CFO of the Open Security Foundation (OSF), a non-profit organization that oversees the operations of OSVDB.org, DataLossDB.org, Cloutage.org and SECore.info. All projects are independent and open web-based databases that provide detailed and unbiased technical information on security vulnerabilities, cloud security, security conferences and data loss incidents worldwide. Mr. Kouns has presented at many well-known security conferences including RSA, DEFCON, CISO Executive Summit, EntNet IEEE GlobeCom, CanSecWest, SOURCE and SyScan. He is the co-author of Security in an IPv6 Environment, Francis and Taylor, 2009, Information Technology Risk Management in Enterprise Environments, Wiley, 2010, and The Chief Information Security Officer, IT Governance, 2011. He holds both a Bachelor and Master of Business Administration with a concentration in Information Security from James Madison University. In addition, he holds a number of certifications including ISC2"s CISSP, and ISACA"s CISM, CISA and CGEIT.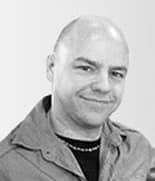 Brian Martin
Advisory Board Member
Brian Martin has been studying, analyzing, collecting and cataloging vulnerabilities as a professional activity and a hobby for more than 15 years. Starting with a personal collection organized in the FILES.BBS format and ultimately becoming the Moderator of the Open Source Vulnerability Database (OSVDB), where he processes hundreds of vulnerabilities daily, Mr. Martin has pushed for the evolution of Vulnerabilities Databases for many years for the benefit of the information security industry. He has been involved in all aspects of the vulnerability disclosure process, including finding new vulnerabilities, writing security advisories, coordinating disclosure with vendors and working with a variety of organizations to improve their vulnerability handling and response. Currently, Mr. Martin is the COO of Open Security Foundation and a CVE Editorial Board member. His unique experience and expertise make him one of the most respected leaders in Vulnerability Management and a sought-after speaker at well-known security conferences, such as DEFCON, BlackHat, BruCON and many others.