William Weber
Chief Financial Officer, Board Member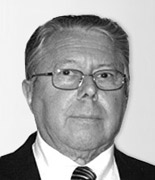 William obtained his university degree in economics and finance from Fribourg State University, Switzerland. He completed his Swiss Civil Protection service as an officer, managing rescue troops.
William has an outstanding experience of over 35 years in corporate finance, managerial accounting, financial regulation and compliance. Throughout his career, he held various managerial positions in corporate finance at leading international and Swiss companies.
William is a prominent expert in Swiss financial law, compliance and FINMA regulations. At ImmuniWeb he is responsible for corporate finance, internal audit and regulatory compliance.
Back to List