ImmuniWeb Takes Part at Cloud Expo Asia, Singapore
Cloud Expo Asia, Singapore, Asia's best-attended technology event, returns on 12-13 October 2022 for its 8th edition at Marina Bay Sands, Singapore.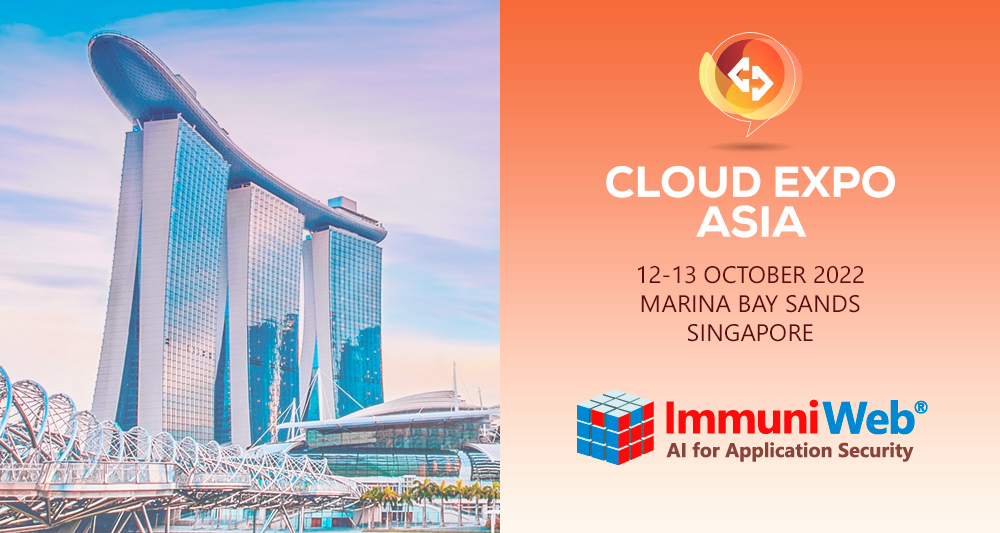 The award-winning event connects technologists and business leaders with experts, solutions and services to help accelerate digital transformation plans.
In 2019, 21,897 (BPA audited) technology buyers and influencers attended to be a part of this leading technology event in Asia, and we achieved the prestigious title of "Best International Show - Asia Pacific", awarded by the AEO Excellence Awards.
ImmuniWeb and its SaaS-based application security solutions will be presented by its partner LOGON Software Asia Group. We will showcase the award-winning ImmuniWeb AI Platform that tests, secures, and protects your web and mobile applications.
Register your FREE ticket to Cyber Security World Asia 2022!
Cloud Expo Asia, Singapore
12-13 OCTOBER 2022
MARINA BAY SANDS
More info: https://www.cloudexpoasia.com/