2FA Is Now Enabled by Default on the ImmuniWeb® Portal
June 14, 2023
To better protect our customers, partners and users of the free ImmuniWeb® Community Edition, Portal accounts now have Two-Factor Authentication (2FA) enabled by default.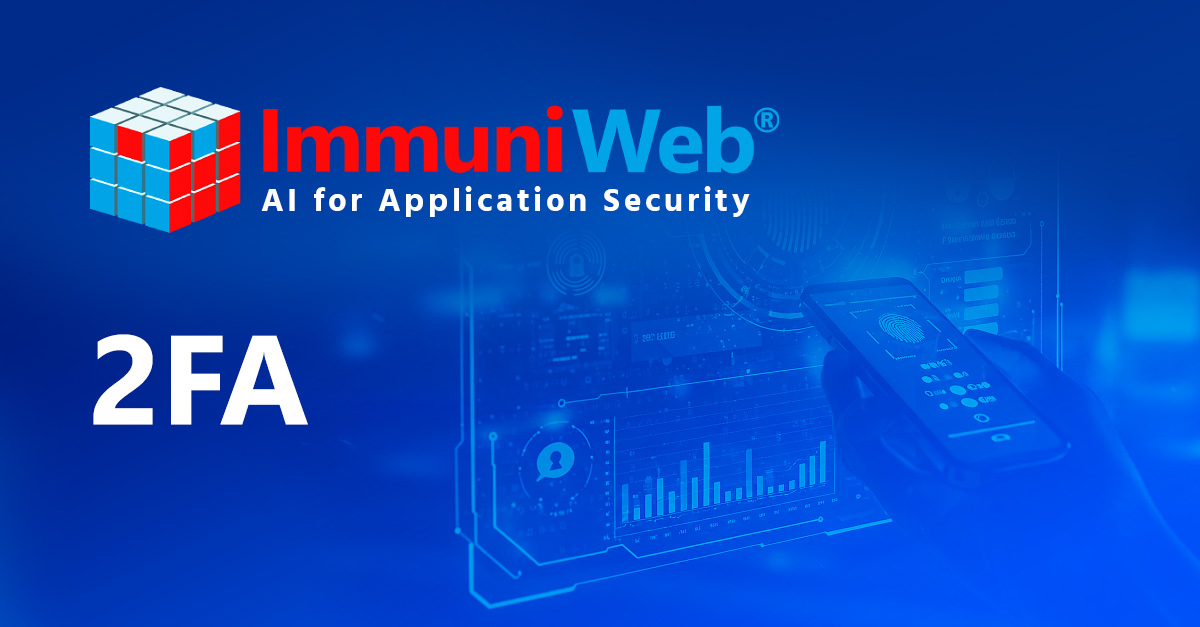 Starting today, all newly created accounts, as well as already existing accounts without 2FA, will have 2FA (OTP by email) enabled by default. There will be no option to deactivate 2FA on any Portal accounts. The existing accounts – with already configured 2FA or SSO – will not be impacted by the update.
ImmuniWeb® Portal provides various technical options of 2FA including TOTP by an authentication app (e.g. Google Authenticator), OTP by email and OTP by SMS. For free accounts, OTP by email will be the only available option of 2FA for security and compliance reasons.
In preparation for launch of new products at the award-winning ImmuniWeb® AI Platform, the update aims at providing a better granularity of control over corporate accounts for our enterprise customers, as well as at preventing possible misuse and account sharing within the free ImmuniWeb® Community Edition.
May you have questions or need assistance, please feel free to reach out to our 24/7 technical support.
What's next: