High-Tech Bridge wins SC Awards Europe 2017 in Best Emerging Technology category
June 8, 2017
The panel of judges selected High-Tech Bridge's application security testing platform ImmuniWeb® as the winner among five strong cybersecurity finalists, including IBM's Watson.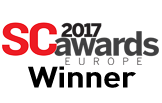 SC Awards Europe 2017 Winner
High-Tech Bridge, a leading provider of web and mobile application security testing services and a "Gartner Cool Vendor 2017", has won the "Best Emerging Technology" category at the SC Awards Europe 2017.
High-Tech Bridge's ImmuniWeb® application security testing platform was selected by the panel of judges among five other cybersecurity finalists, including IBM's Watson for Cyber Security. The official announcement was made on Tuesday, 6th June at the awards presentation held at Old Billingsgate, London.
Ilia Kolochenko, High-Tech Bridge's CEO and founder, says: "We are honored to be selected as the winner of one of the most challenging categories in the SC Awards. The other finalists were very strong companies with great technologies. The panel of judges, mainly represented by CISOs and cybersecurity visionaries, nonetheless selected our company for this prestigious and honorable award. We are excited and grateful for their validation of our strategy, vision and technology."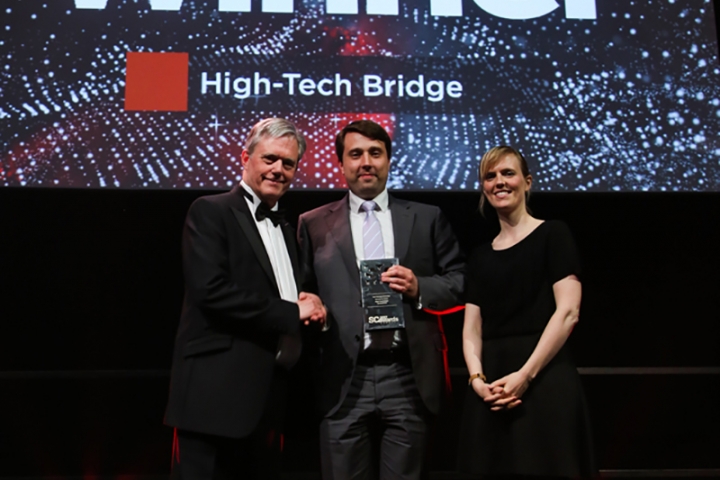 High-Tech Bridge's CEO and Founder Ilia Kolochenko
Tony Morbin, Editor in Chief, SC Magazine UK, says: "As a winner in the best emerging technology category, High-Tech Bridge proved their ability to execute comprehensive security measures to protect the enterprise from data-stealing attacks. It is so important to encourage and praise innovation, recognize those who raise the bar, and reward exemplars who facilitate best practice. High-Tech Bridge is a brilliant example of this within the industry."
The SC Awards Europe are well known as one of the most prestigious awards for information technology security professionals and products. The awards recognize the best solutions, services and professionals that work around the clock to defend against the constantly shifting threat landscape in today's marketplace.
Each solution is judged by a panel representing a cross-section of SC Media readership, which is comprised of enterprises from all major vertical markets including financial services, healthcare, government, retail and education. Entrants are narrowed down to a select group of finalists before undergoing a rigorous final judging process to determine the winner in each category.