ImmuniWeb Announces Sales Record in 2021 and Unveils New Platform Updates
February 17, 2022
With 70% YoY revenue growth in 2021 and 250 recurrent enterprise customers from over 50 countries, ImmuniWeb announces new Platform features and improvements.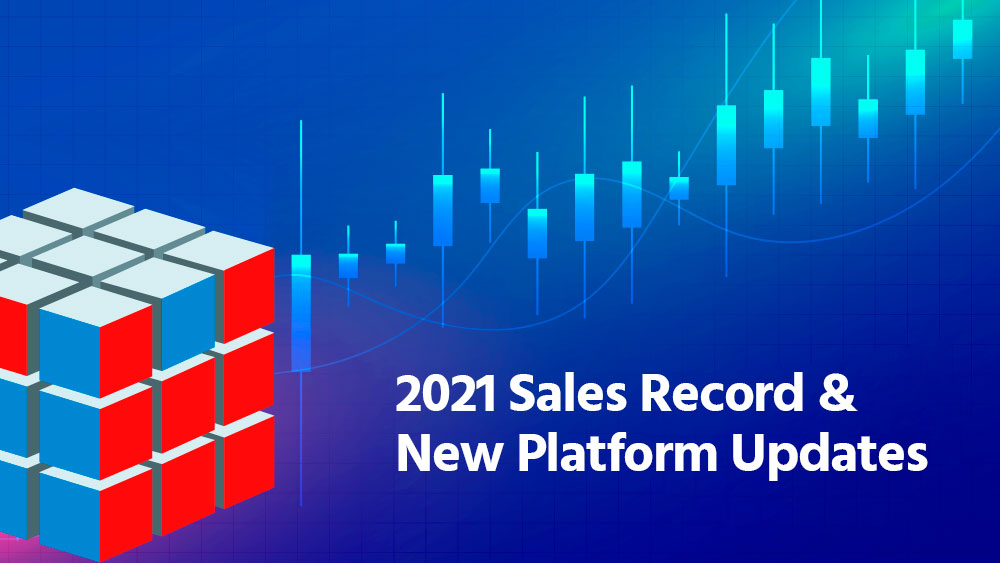 Continuous development and improvement of the award-winning ImmuniWeb® AI Platform in 2021 successfully expanded our service portfolio from 4 to 18 use cases that are designed to address corporate cybersecurity, compliance and privacy needs in simple and scalable manner.
ImmuniWeb global sales also hit absolute record in 2021 with 70% YoY revenue growth, sustained by 250 recurrent customers from financial, healthcare, telecom and other regulated industries. Our international partner network has grown by over 40%, bringing diversity of successful partner profiles that span from mid-size MSSP providers to multinational software distributors and integrators.
Our flagship ImmuniWeb Discovery now includes the following novelties:
In addition to monitoring of Chinese Dark Web forums and marketplaces, now Russian resources are also covered, findings are automatically translated with Machine Learning.
Actionable remediations are now available for detected misconfigurations, weaknesses and vulnerabilities. 24/7 technical support remains at your service for additional assistance.
Asset source is now displayed in the asset History popup to illustrate how a specific asset or item has been detected and attributed to your organization.
Data leaks are now accompanied with descriptions, statistics and incident history to provide actionable assistance and threat intelligence for your DFIR analysts.
Improved risk-scoring for phishing websites and squatted domains now analyzes the content and tangential factors to assign higher risk to active or unknown campaigns.
Fake or backdoored mobile applications from over 18 public app stores (including unofficial ones) will now appear as a separate alert in the Incidents tab.
Software Composition Analysis (SCA) technology now successfully passes through most WAF technologies and reliably detects your web software and its versions.
Source code leaks are now equipped with AI-based threat-scoring and provide a novel feature to ignore similar findings in the future.
Minor improvements also include expanded detection of DNS misconfigurations, more detailed history of network assets, and export of specific asset's details into PDF.
For the penetration testing products, the following improvements are now available:
Upload of API schema in Postman, OpenAPI, GraphQL and other formats to facilitate and accelerate API penetration testing for both on-prem and cloud APIs.
Mobile penetration testing follows the most recent version of OWASP MASVS standard 1.4.2, ensuring most comprehensive iOS and Android security and privacy testing.
Customers using Amazon AWS can seamlessly test their internal web applications and APIs hosted at AWS cloud by deploying our AWS AMI instead of the existing Virtual Appliance.
The new features and functionalities will become fully available at no additional cost to existing customers and partners this Friday, February 18. Please note that cache may persist for some time.
Likewise, while cloud security incidents are booming, we implemented major improvements of speed and detection accuracy capacities for our free cloud security test available as a part of ImmuniWeb Community Edition. Its detection rate has increased by 20%, while scanning speed is up by almost 40%.
Ilia Kolochenko, Chief Architect & CEO at ImmuniWeb, says: "I am wholeheartedly grateful to the amazing ImmuniWeb Team and to all our customers and partners who are the genesis of our ongoing success.
2022 is poised to bring even more innovation and faster growth by expansion to new regions and markets. Many exciting news and announcements are coming soon, please stay tuned."
What's next: