ImmuniWeb Releases CLI for the Community Edition
July 15, 2021
Available at GitHub, the newly released Command Line Interface (CLI) simplifies integration of the ImmuniWeb Community Edition with CI/CD pipelines, DevOps and DevSecOps processes.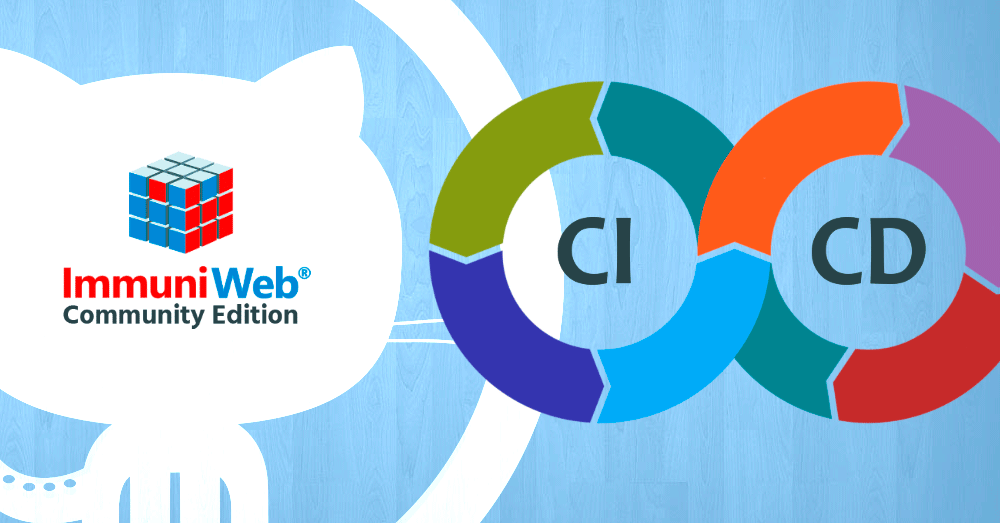 ImmuniWeb® Community Edition is a collection of free online tools that processes over 100,000 daily security tests run by SMEs, universities, municipal governments and multinational corporations around the globe:
The CLI (Command Line Interface) iwtools - is a simple API wrapper designed to run the free tests from a command line on premise or in a cloud environment in agile and seamless manner. The output is available both in JSON and a human-readable formats to facilitate testing of application security, privacy and compliance prior to deploying new code into production with CI/CD automation tools like Jenkins or Travis CI: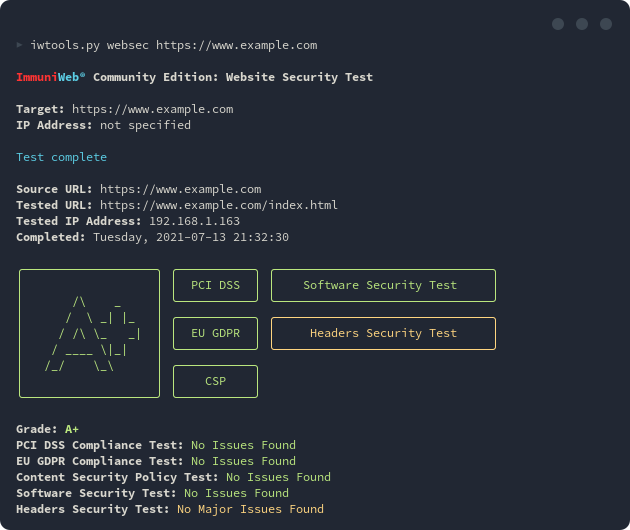 The CLI tool also provides simple and flexible testing options that software developers and DevOps engineers may call directly from the command line:
The CLI allows running the same number of daily tests as the free API, while companies who need to run hundreds of thousands of daily scans can purchase premium edition of the API. International organizations, law enforcement agencies and public universities may request a free license of the premium API.
Ilia Kolochenko, Chief Architect & CEO at ImmuniWeb, says: "At ImmuniWeb, we are excited by the relentless growth of our Community Edition audience. The new CLI enables developers to automate code testing, validation and deployment processes without writing their own API wrappers. We are grateful to everyone who brings their ideas on how to continuously improve and make the Community Edition even better. Later this year, among other things, we will announce more new features and functionalities for the Community Edition, please stay tuned."
Usage of the Community Edition can also be automated in the "Monitoring" tab (of a test's web interface) to schedule regular security testing and sending test results by email. Free registration on the Portal is required for this monitoring feature.
What's next: