PwC Switzerland and ImmuniWeb Are Joining Forces to Facilitate SMEs' Access to Cybersecurity
January 28, 2020
Two cybersecurity leaders are combining their expertise to offer a continuous approach to improve the security posture of small and medium enterprises (SMEs) and larger organisations.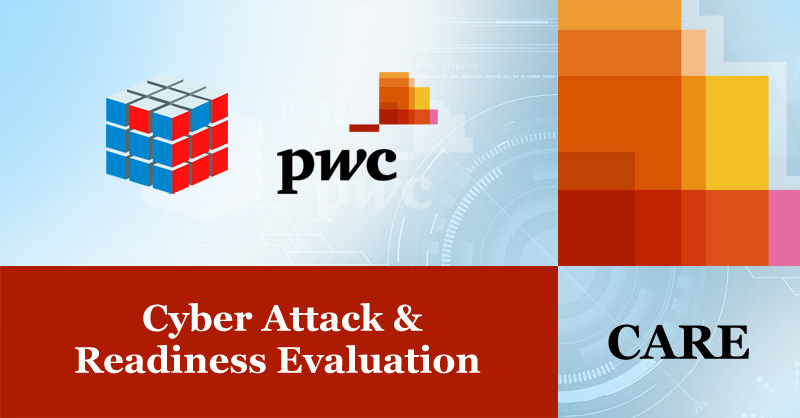 Companies in Switzerland and Europe have been affected by disastrous data breaches in 2019. The main causes have been a lack of visibility of corporate digital assets, the absence of a cyber-risk-driven approach, misconfigured cloud storage, and a lack of employee training and awareness.
Data breaches and security incidents are poised to skyrocket:
Supply chain attacks are up 78% in 2019 (Symantec)
The average time to identify a breach in 2019 is 206 days (IBM)
83% of enterprise workloads will move to the cloud by the year 2020 (Forbes)
41% of Swiss organizations view cybercrime as the most significant risk in 2020 (PwC)
21 million passwords from Fortune 500 companies are being sold on the dark web (ImmuniWeb).
In response to these costly challenges, PwC Switzerland and ImmuniWeb have unveiled a vanguard joint solution called Cyber Attack & Readiness Evaluation (CARE) Continuous. It gives organizations a continuous and comprehensive view of their external attack surface, and enables them to measure the cybersecurity resilience of their supply chain, illuminate their exposure in the dark web, and train their employees.
Suitable for self-assessment and third-party risk management, the offering outclasses the competition by leveraging machine learning and big data to intelligently automate processes that commonly require a considerable investment of human time. For the most complicated cases when human expertise is truly indispensable, trusted PwC professionals are rapidly available.
SMEs' limited financial capacity makes them particularly susceptible to the growing sophistication of cyber-attacks, most of which are undetectable or technically uninvestigable. Considering this alarming situation and the urgent need to respond, the new ground-breaking service removes the entry barriers and brings equity to the cybersecurity market.
Yan Borboën, Partner, Risk Assurance & Cybersecurity at PwC, says: "Our clients are exposed to rapidly evolving cyber-risks. We at PwC are convinced that a company's vulnerability is measured along three dimensions: people, processes and technology. We're also convinced that cybersecurity can no longer be a matter of a few days a year. Thanks to our partnership with ImmuniWeb and our Continuous CARE, our cybersecurity experts now have the ability to tackle these three dimensions and to provide our clients with a permanent protection against cyber-risks."
Ilia Kolochenko, CEO and Founder of ImmuniWeb, comments: "At ImmuniWeb, we work hard to continue delivering value and excellence at an unbeatable price to our valued clients and partners. Being a technology company, we perceive immense value in the human expertise delivered by PwC when it comes to providing a reliable solution, even in the most untrivial situations. The new offering liberalises foundational cybersecurity services, making them easily accessible to everyone in the global market, regardless of their financial capacity or technical skills."
The new flagship solution consolidates ImmuniWeb's award-winning Artificial Intelligence technology with the addition of PwC's multidimensional risk management expertise in cybersecurity and cybercrime investigation. The easy-to-consume service can be securely configured, paid for and launched online on our platform PwC Digital Hub, in just a few minutes to deliver 24/7 service.
Annual evaluation of cyber-risks and controls
Helicopter view of the organization's attack surface via a simple, multirole dashboard with 2FA
Holistic, risk-based inventory of external digital assets, including web and mobile apps, APIs, IoT devices, NAS and cloud storage, and public code repositories
Continuous, production-safe security and privacy monitoring for existing and newly discovered digital assets, including GDPR and PCI DSS compliance tests
Organization's exposure on the dark web, including stolen credentials, leaked data and source code, domain squatting and trademark infringements
Periodic phishing campaigns to assess employees' security awareness
On-demand access to the largest pool of reputable experts for governance, risk, compliance inquiries and incident management.
In addition, companies receive periodic and comprehensive management reports provided by PwC giving them regular updates on their exposure to cyber-risks based on the results of the manual and technical tests described above.
What's next: