Zero Trust Security Explained
Zero Trust is one of the most relevant concepts for protecting corporate IT infrastructure.
Learn how to keep your business safe from cyberattacks.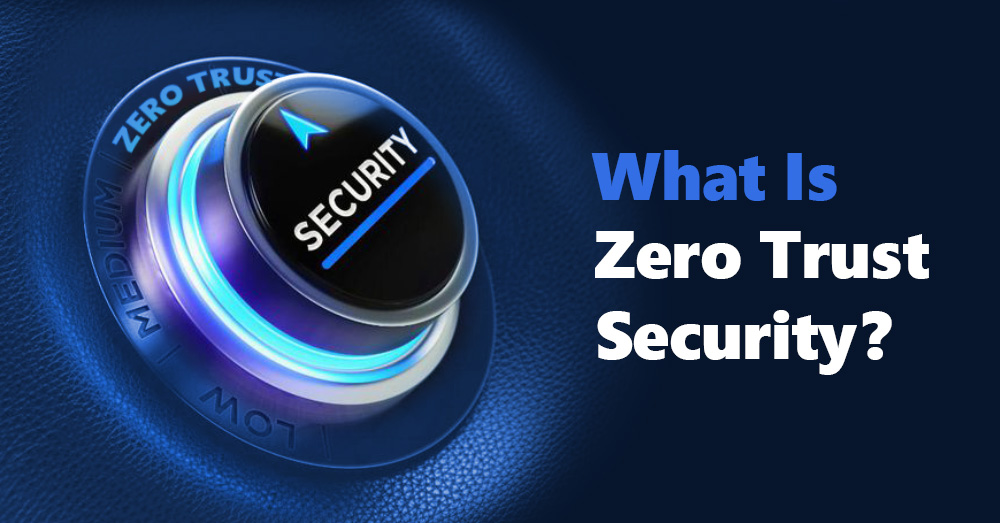 Zero Trust Security Explained
The permanently developing IT environment and growing cyber security threats made legacy security infrastructures ineffective. In recent years, with the rise of the digital transformation the damage from cybercrimes has also increased. According to the research from Cybersecurity Ventures, business losses from cybercrime by 2021 could be $ 6 trillion, and by 2025 will reach 10.5 trillion. The main problem in providing truly reliable protection of the IT infrastructure against the modern targeted cyberattacks is that attackers are not limited in time and they only need to be successful once.
Want to have an in-depth understanding of all modern aspects of Zero Trust Security? Read carefully this article and bookmark it to get back later, we regularly update this page.
Therefore, it is logical that security personnel are required to ensure one hundred percent prevention of threats. The traditional principles of protecting the perimeter of the internal network no longer work, so the emerging Zero Trust Security approach has become very relevant.
Vulnerabilities in software are constantly discovered, new methods and tactics of attacks are being developed continuously, and trivial errors and flaws in the configuration of protection tools due to the notorious human factor also pose a serious threat. Therefore, the idea of creating an impassable perimeter is actually more likely to harm than help.
Based on the obsolete assumption that the entire security perimeter can be trusted, such measures do not protect organizations from cyberattacks. The boundaries are blurry now because users with work or BYOD devices can be anywhere. To ensure the protection of business data if an employee works from home or anywhere else, it has become necessary to apply the Zero Trust Security approach.
Zero Trust Security Concept
The Zero Trust Security concept is not something new, as it was formulated back in 2010, but simply a more mature look at how to ensure the reliable functioning of IT services when they are under constant threat of compromise. So, if the network perimeter is sufficiently well protected in a company, there is always a nonzero chance that an attacker will get inside by hacking the account of an employee, for example, using a targeted phishing attack. And in this case, a well-protected network perimeter, on the contrary, can play a negative role for the security service, because you hope that everything is fine.
In turn, an attacker, having gained access to the network, will no longer encounter practically any resistance on his way. As a result, the funds invested in creating an impassable perimeter will be wasted. Zero Trust Security assumes that in the corporate IT infrastructure it is necessary to implement an approach when any device or user tries to access any resources that are not considered safe by default. Everyone should go through a complete identification process, and all his activities should be logged and under constant monitoring and control.
Of course, this requires a more serious investment in cybersecurity than just buying a firewall and antivirus. And, most importantly, this requires a change in the whole approach to the work of the security service. However, as a result, the business will not only receive increased manageability and transparency in IT but will also be able to significantly reduce the likelihood of a nominally unexpected incident with serious consequences. It is nominally unexpected because almost all such incidents are a natural consequence of drawbacks and failures in the past.
How to Implement the Zero Trust Security Concept
So, how can Zero Trust Security be implemented in practice? To approach this, it is necessary, first of all, to accurately identify all your IT assets, determine who, with what rights, in what time and from what place can have access to the assets. This task is quite difficult in itself, and keeping the list of information assets up to date should be an ongoing process.
The same applies to the task of monitoring and controlling all devices, users, and access to assets they receive, as this must also be a continuous process. Obviously, this requires tools, and they exist.
ImmuniWeb Discovery is a unique comprehensive AI tool that searches for and monitors all your digital assets, performs security monitoring, and even scans the Dark Web, clouds, and code repositories for your possibly exposed credentials and leaked code.
Of course, each organization has its own specifics, but all of them have automated user workstations, there are administrators, the vast majority of them have an internal network, and most of them use cloud services. For an IT infrastructure of this type, to approach the implementation of the Zero Trust Security concept, the following solutions will be quite applicable:
Network Behavior Anomaly Detection;
Multifactor Authentication;
Cloud Access Security Broker - providing visibility and control of access to cloud resources;
Network Access Control (access control and network micro-segmentation);
User Entity Behavior Analysis;
Privileged Access Manager - logging and control of administrator actions.
Once again, to implement the task of comprehensive monitoring of all events in the IT system Attack Surface Management and Dark Web Monitoring are used, designed to collect and correlate event logs from all sources on the network, from the firewall to the last workstation. Ideally, a well-equipped and well-structured security operation center can implement the Zero Trust Security concept in a large corporate infrastructure. It can only be added that in the past few years, another class of cybersecurity solutions has been gaining momentum, based on the principle of actively deceiving hackers attacking the network.
We are talking about the Deception technology, which allows you to quickly deploy a variety of decoys that mimic the real assets of the organization, such as workstations, servers, ATMs, and other systems that react to just a single attempt to gain unauthorized access to them, no matter how careful it may be. The approach is already fairly well described by the US Department of Homeland Security and is called the Moving Target Defense concept. It is safe to say that it organically and seamlessly fits into the concept of Zero Trust Security.
Separately, it should be noted that the use of the Deception technology radically negates the advantages of an attacker who penetrated the network and conducts its careful reconnaissance. If there are deliberately false targets on the network, then the attacker will never be sure of anything, even knowing about the presence of such traps, and now the only careless step of the hacker himself can lead to the fact that he will be caught.
Zero Trust Security approach allows guarding information that is permanently transacted among workstations, databases, mobile devices, application servers, and others as well as the company's internal and open nets. The Zero Trust infrastructure must support automatic integration into the wider IT environment of the organization for speed and agility, improved incident response, policy accuracy, and delegation of tasks. Security teams must always have the ability to isolate, secure, and control every device on the network.
Identities are easily compromised, so you need to tighten control over access to your valuable resources. Identity control ensures that only authorized users have access to your data and only after their identities have been verified in detail using single sign-on, multifactor authentication, context-sensitive policies such as connection time and geographic location, and anomaly detection.
Conclusions on Zero Trust Security
Zero Trust Security continuously controls logs, and analyses every action on the system. It is managed through a centralized security dashboard, which provides security teams with a complete view of all security controls. Therefore, they can quickly detect and remediate threats in real time.
It turns out that Zero Trust Security is a promising direction for the development of network security. According to NIST, companies should gradually implement it, even if temporarily combining it with the traditional perimeter defense approach. Moving to a zero-trust architecture involves the use of available technologies, but will take time, both technically and in terms of psychosocial issues.
But upon completion of the transformation, the organization will benefit from a reduction in the number of incidents coupled with the ability to flexibly manage protection depending on changes in the IT infrastructure. And of course, you need to understand that even with advanced protection systems like Zero Trust Security, you should not forget about the traditional preventive measures such us penetration testing.
Additional Resources