Over 200 Arrested for Defrauding €830,000 via eBanking Scams
Read also: Spanish police cuff 3 in a phishing gang bust, $3M in Bitcoin stolen by Palestinian scammers recovered, and more.
Views:

4k
Read Time:

3 min.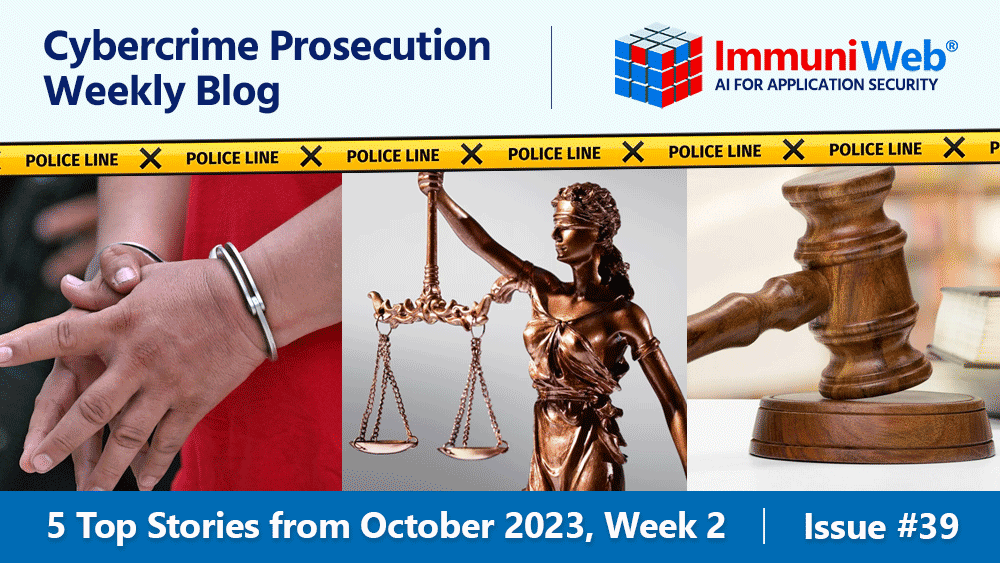 Over 200 people arrested in Spain for defrauding €830,000 via eBanking scams
Spain's National Police arrested 207 individuals suspected of committing online eBanking scams that saw more than €830,000 stolen from unsuspecting victims.
The police launched an investigation in September 2022 following an increase in online bank account fraud across Spain.
Using computer software, the fraudsters spoofed the phone numbers of various banks and contacted their customers posing as bank employees.
After gaining victims' trust, the crooks tricked them into providing bank account details, which they used to steal funds from the targeted bank accounts. The stolen money was then transferred to scammer-owned accounts.
US law enforcement recovers $3M in Bitcoin stolen by Palestinian scammers
Law enforcement authorities in Westport, Connecticut, successfully tracked and recovered $3.2 million worth of cryptocurrency stolen by scammers.
The digital assets were stolen from a local resident, who was tricked by cyber crooks into transferring money from their retirement fund to a Kraken cryptocurrency account. Between January and March of 2023, over $3 million worth of Bitcoin was withdrawn and transferred to attacker-controlled cryptocurrency wallets.
The police officers were able to track the transactions and freeze accounts involved in the fraud scheme. The investigation determined that these accounts were linked to the individuals in Pakistan.
While Westport police were able to return the stolen assets, the authorities noted that arrests in this case are "highly unlikely."
ImmuniWeb can help prevent data breaches and meet regulatory requirements.
Request
your free demo
now and talk to our experts.
Spanish police cuffs 3 in a phishing gang bust
Spanish police dismantled a cybercriminal gang specializing in conducting eBanking scams using SIM swapping, phishing and smishing techniques. The criminal group operated on an international level targeting victims in Spain, Morocco and Lithuania, causing damage exceeding €300,000, the police said.
Officers arrested three people involved in the fraud organization, including a hacker who specialized in the operation of the computer systems of mobile phone operators and in the use of SIM swapping in Spain.
The group hacked into the networks of phone operators and duplicated SIM cards of legitimate customers. They also used the operator's mass texting services to send mass text messages containing links to malicious websites masquerading as banks.
During the searches at the suspects' homes, the police seized mobile phones, stolen identity documents, SIM cards and computer equipment.
10 arrested in Singapore over involvement in phishing and other scams
10 individuals were arrested in Singapore for their involvement in a series of scam operations, including malware phishing attacks, romance fraud, and scams impersonating various government and financial entities.
The suspects, aged between 17 and 60, allegedly acted as money mules, selling or renting their bank accounts to criminal organizations at the price of $600 per bank account.
The police said that some of the offenders tricked banks into opening new bank accounts before they handed over their ATM cards and iBanking credentials to criminals. Four suspects are said to have sold their SingPass credentials to crooks to create new bank accounts.
The suspects were charged with various offenses, including cheating, facilitating unauthorized access to computer material and unauthorized disclosure of access codes.
A 'most wanted' Nigerian extradited to the US over $6M email cyber fraud
A member of the FBI Cyber Unit's Most Wanted List has been extradited to Nebraska, the US, to face felony charges over his involvement in a large-scale Business Email Compromise (BEC) scheme that defrauded multiple US businesses of over $6 million.
Alex Ogunshakin, a Nigerian national, was arrested in Nigeria and extradited to the United States. As part of the scheme, which ran from January 2015 to September 2016, the fraudsters tricked employees of targeted companies into sending them money posing as top managers of victim organizations.
Ogunshakin is accused of providing bank accounts that received fraudulent wire transfers. These bank accounts mostly belonged to victims of online romance scams who were instructed by the fraudsters to transfer the funds to other bank accounts.
Some of Ogunshakin's accomplices have already been sentenced. Adewale Aniyeloye was sentenced to 96 months in prison, Pelumi Fawehinmi was sentenced to 72 months in prison, and Onome Injomone received 60 months in prison. All three fraudsters were ordered to pay between $500,000-$1.5 million in restitution.
What's next: