ImmuniWeb Is a Sponsor of BankSec 2021, the Industry's Leading Conference Focused on Cybersecurity
The event will take place at Park Plaza London Riverbank Hotel from 30th November to 1st December.
BankSec 2021 is the industry's leading conference focused on physical, logical and cybersecurity. The event comprises a high-quality speaker programme containing important contributions from leading banks, government and law enforcement agencies, solutions providers and a range of industry bodies. This is complemented by a vendor technology exhibition area where delegates can view the latest physical and logical security products and services, share ideas and network with industry peers.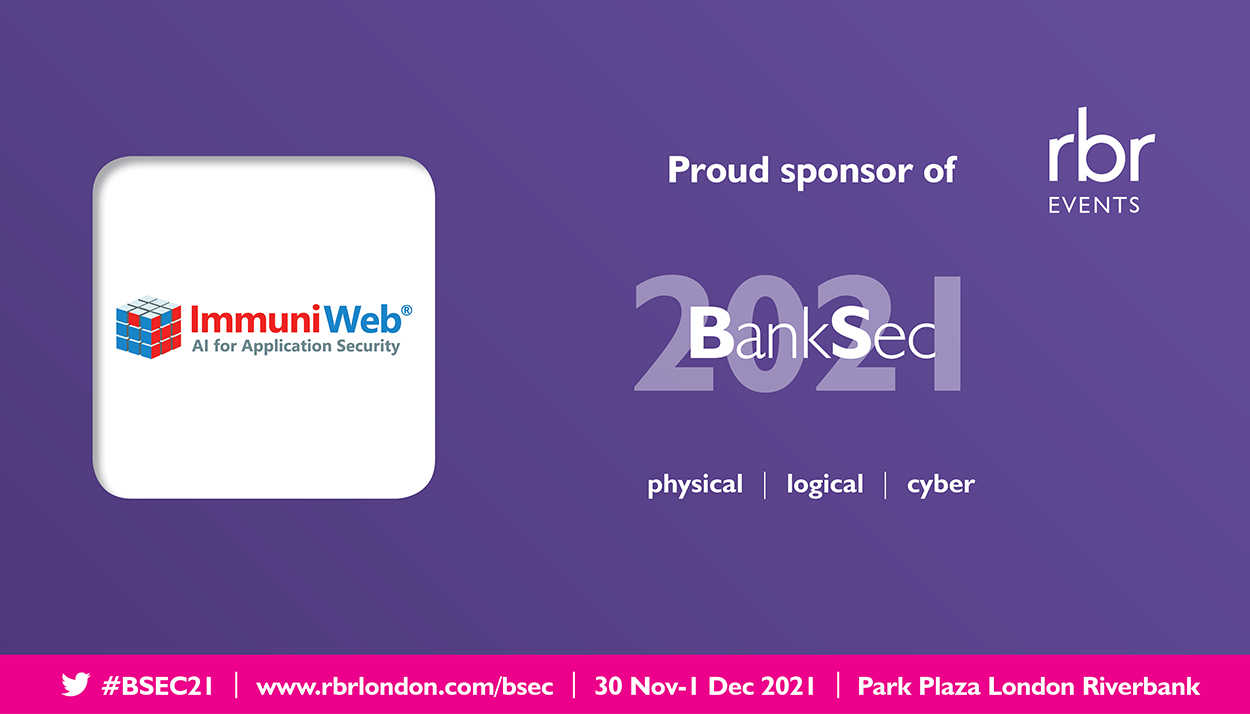 Attending organisations: 300 delegates from 190 banks, fintechs, industry suppliers, press and analysts are registered to attend BankSec 2021. Among the speakers: ING, Swedbank, DanskeBank, University of Birmingham, CIBC, and more.
Don't miss ImmuniWeb's CEO and Chief Architect Ilia Kolochenko speech: "Regulatory Landscape and Cybersecurity in 2022".
Our UK Sales Team will be attending the event in person and we look forward to meeting your there for a chat, drink or live demo. Bring your friends and let's have fun that we all deserved while staying at home for many months!
"This year is marked with an unprecedented number of newly enacted data protection and privacy laws around the globe. LGPD in Brazil, POPIA in South Africa, PIPL in China, several new state laws in the US – are just a few to name. We will walk through key requirements of the modern regulatory landscape and discuss how to integrate them into your cybersecurity and compliance strategy."
BankSec 2021
Park Plaza London Riverbank Hotel, London
30th November to 1st December 2021
More information here: https://www.rbrlondon.com/conferences/bsec/