BDO to Partner with ImmuniWeb to Reduce Complexity and Costs of Cybersecurity
March 18, 2020
BDO Ukraine signed a strategic partnership agreement with ImmuniWeb to cooperate in over 20 countries from the region.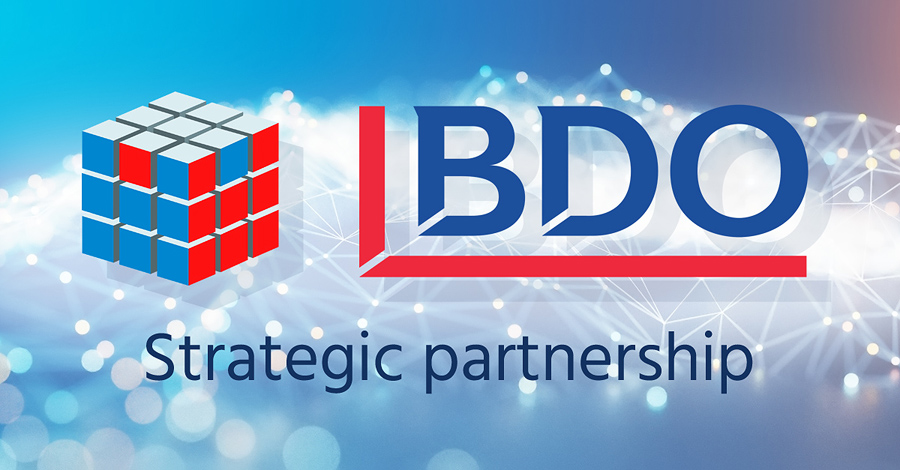 The partnership agreement encompasses Eastern Europe, Central Asia and South Caucasus. BDO in Ukraine will be the Single Point of Contact for regional clients.
Joint offering of BDO and ImmuniWeb provides disruptive, cost-efficient and easily consumable cybersecurity services, including:
Rapid asset inventory and actionable risk scoring for the integrity of corporate IT assets, including web applications, unprotected databases, exposed public cloud storage, proprietary source code in public code repositories, domain names and SSL certificates, mobile apps and their backends, APIs and IoT devices accessible from the Internet;
24/7 Dark Web monitoring for mentions involving a company in the Dark and Deep Web (including data breaches implicating the company or its suppliers, infringement of intellectual property rights, compromised accounts and emails, cyber and typo squatting, active phishing and BEC campaigns, and many more);
24/7 public code repositories monitoring including GitHub, for accidentally leaked or exposed source code, and for malicious code targeting the company or infringing its intellectual property rights;
Implementation of well-informed and risk-based cybersecurity strategy, based on actionable risks scoring and proactive threat intelligence;
Cyber resilience evaluation for web services, APIs and applications, including inventory and audit of Open Source Software (OSS) security and Software Composition Analysis (SCA);
24/7 compliance monitoring, including GDPR, PCI DSS, NIST, ISO 27001, etc.
Partner, Head of Cyber Security Department BDO Ukraine, Andrii Slobodianyk, says: "Nowadays, more companies from various sectors of the economy face modern cybersecurity challenges being under targeted attacks. These attacks cause direct damage to business as reputation losses, breaches of confidential information and intellectual property and fraud. Together with ImmuniWeb services, we provide the solution which is control and prevent cyber-attacks, manage information security risks, using modern approach based on artificial intelligence and machine learning. One more advantage of our joint offer is the considerable optimization of expenses for provision of cybersecurity that is possible due to innovations of ImmuniWeb".
Ekaterina Khrustaleva, Chief Operating Officer at ImmuniWeb, concludes: "At ImmuniWeb, we see a sustainable growth potential in the region, and we are happy to join the efforts with global cybersecurity leaders, such as BDO, to simplify a multitude of processes and eventually reduce the costs of cybersecurity and compliance. We plan to expand our further cooperation with BDO at the global level, and help hundreds of companies worldwide to effectively manage their digital risks".
What's next: