ImmuniWeb® Portal now Offers 2FA OTP Support
June 19, 2019
ImmuniWeb's customers and partners can now securely get their One-Time Password (OTP) by SMS or email to enhance account security.
In May 2019, Google urged its users to enable 2FA option to bolster resilience to phishing, social engineering and bruteforce attacks. Microsoft also recently stated that more and more organizations are enabling 2FA technologies.
Updated version of ImmuniWeb® Portal provides a 2FA (two-factor authentication) for clients and partners accounts that may need to comply with various regulatory requirements or just seek to better protect their accounts: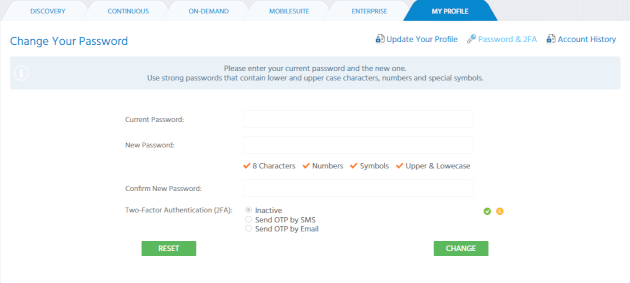 Ilia Kolochenko, CEO and Founder of ImmuniWeb says: "We continuously monitor for emerging needs of our valued customers, and we promptly implement new features to continue delivering value and excellence. We are currently working hard on many other product enhancements to be unveiled soon, please stay tuned."
To enable 2FA please contact your account manager or customer support.