ImmuniWeb® AI Platform Major Update Q1 2021
February 2, 2021
New innovative features and technical functionalities, covering all ImmuniWeb products, become available to the existing customers and partners at no additional cost.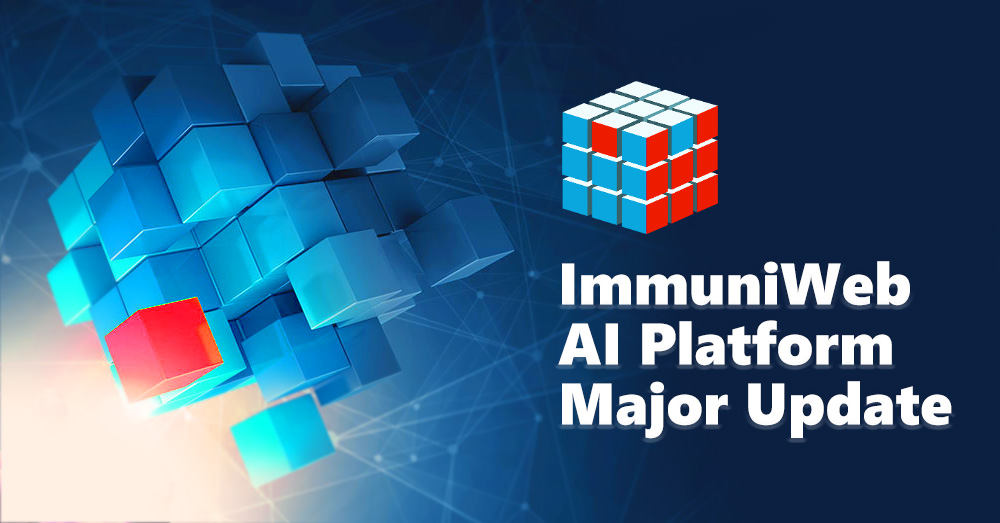 We are grateful to our valued customers and partners for sharing their feedback and ideas how to continuously improve ImmuniWeb® AI Platform and make it even better every single day.
Below are the most significant updates and improvements becoming available on February 3, 2021:
Holistic Network Discovery for ImmuniWeb Discovery
We rebuilt from scratch our network discovery engine for ImmuniWeb Discovery. Now, the integrity of IP addresses, with or without active network services or IoT devices on them, will be visible in the "Network" tab of ImmuniWeb Discovery. Moreover, all TCP ports will now be scanned in a non-intrusive manner, providing a holistic visibility of every single network service and device in your external networks: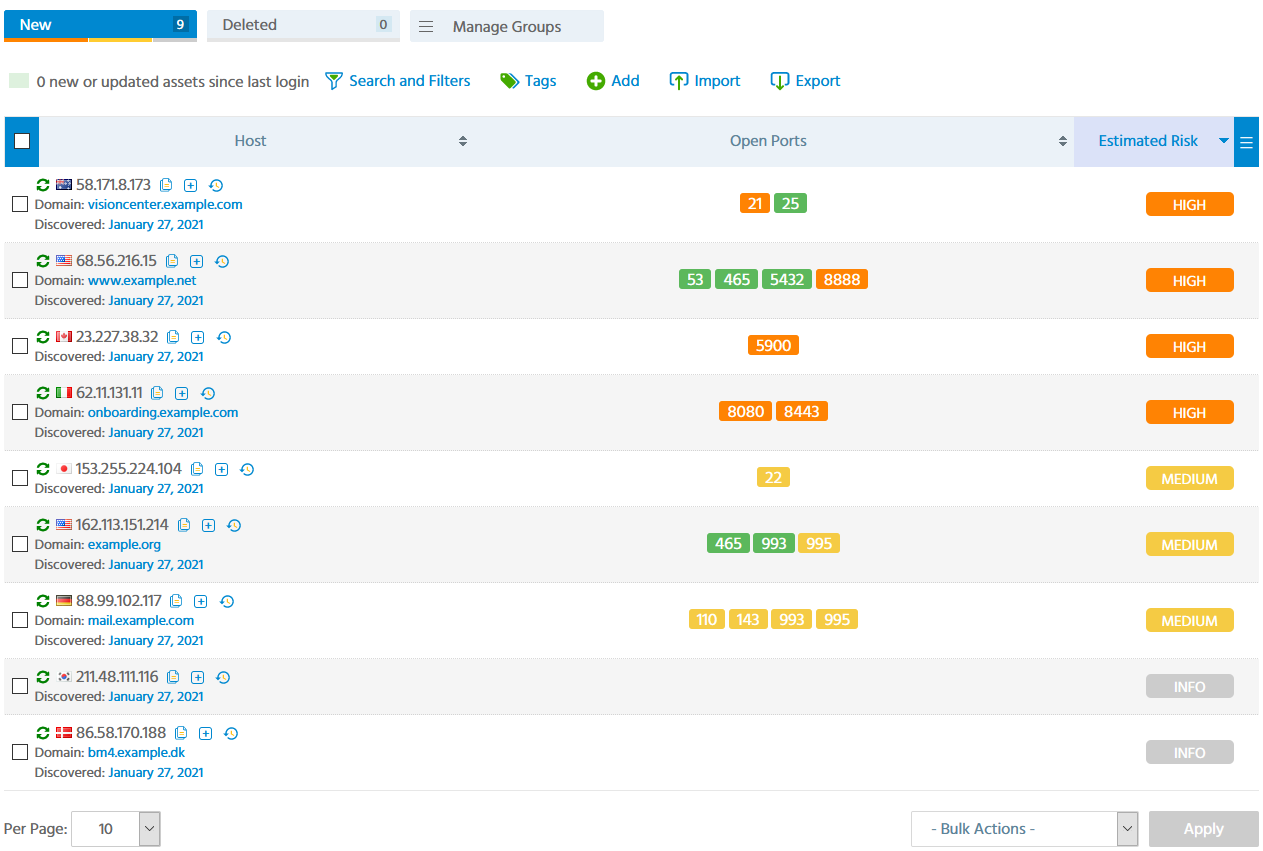 Advanced Asset Search and History for ImmuniWeb Discovery
All your IT, digital and cloud assets available on ImmuniWeb Discovery dashboard now have a unified search and advanced filtering mechanism. It enables our customers to rapidly search assets located in specific subnetworks or cloud storage, to detect specific versions of vulnerable or outdated software, or to illuminate all hosts with invalid SSL certificates. Similarly, all major changes of assets (e.g. compliance status) are now tracked and recorded in the individual asset history section.
Major SCA Updates for ImmuniWeb Discovery
The existing Software Composition Analysis (SCA) technology now covers almost 9,000 JavaScript libraries with over 250,000 finger-printable versions. We also added more fingerprints for enterprise software products from SAP and Oracle, and likewise expanded the SCA technology to cover software web interfaces of network appliances from Cisco, F5, Fortinet, Juniper and VMware. Special security alerts, covering such threats as backdoored versions of SolarWinds Orion Platform, were also added.
RBAC Project Management for ImmuniWeb Discovery
Multiuser access to ImmuniWeb Discovery projects now provides a comprehensive and secure Role-Based Access (RBAC) functionality. Now different users may have access to specific Discovery tabs, for instance, web application engineers may have access to "Web" and "Cloud" tabs only, while Incident Response Team to "Code Repositories" and "Incidents" tabs.
OWASP ASVS Mapping for Penetration Testing Products
All security vulnerabilities, which can be classified by the CWE system, are now equipped with the corresponding Requirement ID from the OWASP Application Security Verification Standard (ASVS). Both software engineers and cybersecurity professionals will enjoy a better and faster coordination for vulnerability remediation and security controls verification processes.
New DevSecOps Integrations for Penetration Testing Products
We added new DevSecOps integrations for the penetration testing products, including integration with ServiceNow. The new integrations foster native DevSecOps processes, enhance inter-team collaboration and enable faster vulnerability remediation process.
Updated SMB Package Names for All Products
For all ImmuniWeb products, the "SMB" package will be renamed into "Express Pro" to avoid potential confusion about suitability of the package for business of a specific size only. Deliverables and all the benefits of the package will remain intact and have no changes whatsoever.
Ilia Kolochenko, Chief Architect & CEO at ImmuniWeb, says: "We are working hard to ensure that our award-winning products swiftly follow the evolving needs of our valued customers and partners by responding to the emerging cyber threats. We are listening carefully to their feedback and strive to meet their expectations as fast as possible. Happy customers and partners is the best recognition of our growing success and traction.
We are keen to get everyone's feedback for consideration and rapid implementation into our product Road Map. I am truly grateful to everyone who supports our efforts to continuously make our Platform even better. More exciting announcements are coming soon, please stay tuned."
What's next: