New Features of ImmuniWeb Discovery Boost Attack Surface Management
August 20, 2020
After a successful implementation of SSO login on the Platform, new features boost threat intelligence and attack surface management capacities of ImmuniWeb Discovery.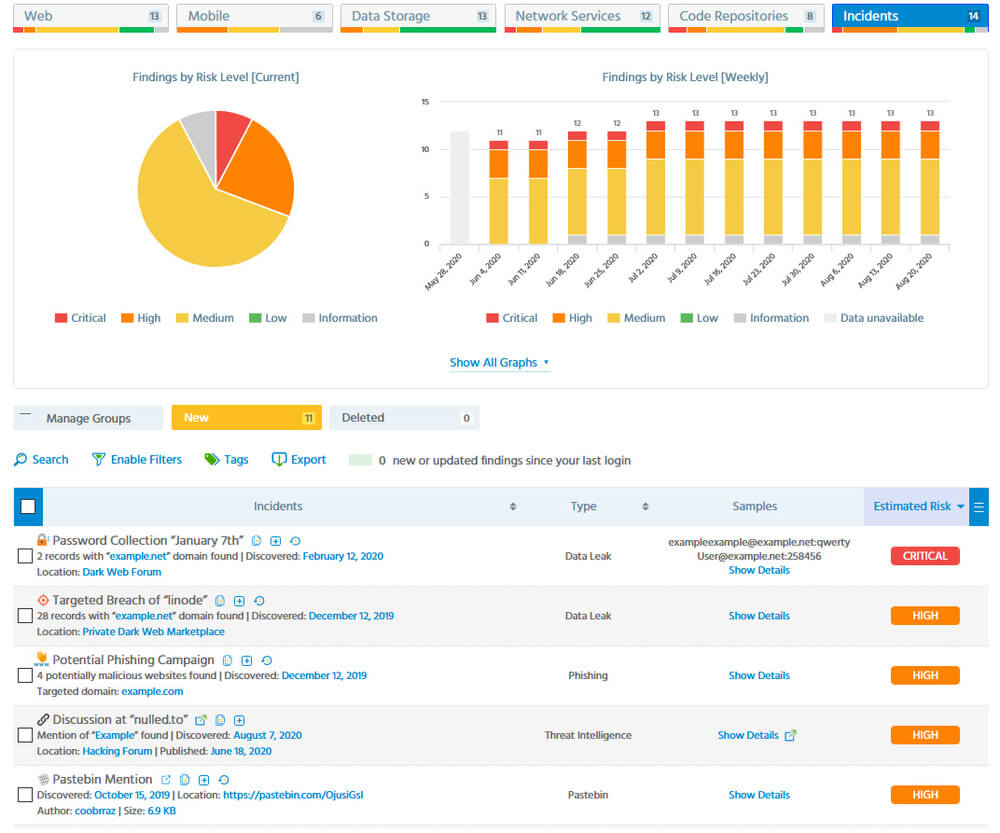 To better serve our corporate customers, ImmuniWeb Platform has recently enabled SSO login option for all Platform users, in addition to the 2FA already available for our customers.
To respond to the growing complexity of modern attack surface and multifaceted threat landscape, we are also excited to announce the following new features and improvements now available for ImmuniWeb® Discovery customers:
Advanced asset and incident filtering capacities
Advanced asset and incident search capacities including regular expressions
New Threat Intelligence feed to cover planned attacks against your infrastructure
Improved risk scoring for security incidents and data leaks by leveraging AI
Augmented capacities to detect squatting and phishing domains
Ilia Kolochenko, Chief Architect of ImmuniWeb Platform, says: "We are grateful to our customers and partners for their valuable feedback and ideas how to make ImmuniWeb Platform even better.
We are working hard to relentlessly improve our award-winning technology and continue delivering value and excellence. More exciting features and announcements are coming soon, please stay tuned."
What's next: