Important Update: ImmuniWeb Partner Program
Join our exclusive webinar following the important update of ImmuniWeb Partner Program.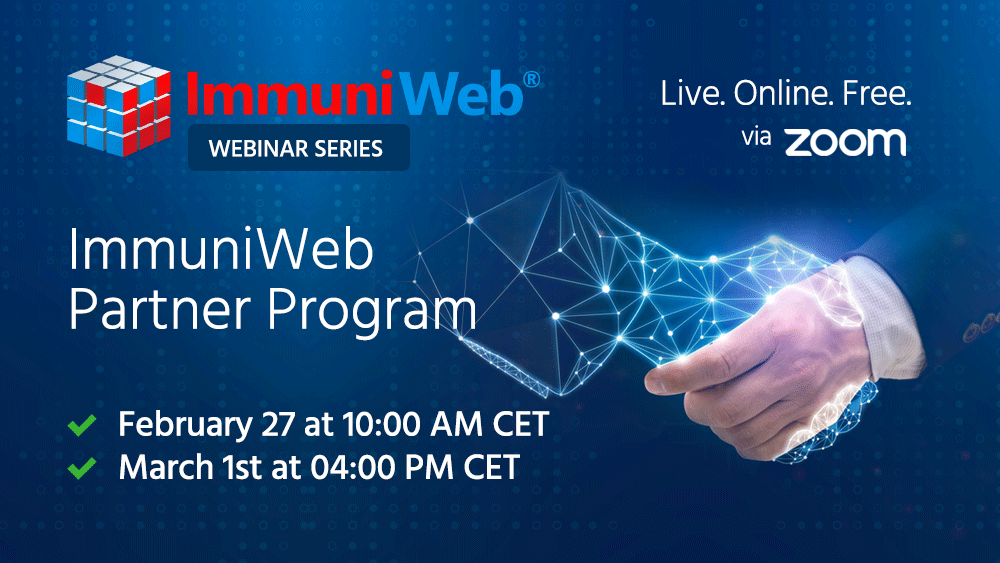 During these informative sessions you will have an opportunity to:
Get an overview of our products updates and pricing changes
Review the ImmuniWeb Partner Portal improvements
Discuss the potential impact of the update on your business
Ask questions and receive feedback from our experts
Two identical sessions of the webinar are designed to accommodate our existing and future partners from various time zones. The webinar sessions will take place via Zoom on:
February 27 at 10:00am CET
March 1 at 04:00pm CET
Our existing partners will automatically receive personal invitations by email. If you are not an existing partner, please request to participate by filling out the form for February 27 or March 1 sessions. In case of approval, you will get an invitation and calendar invite to join.
What else you can do: