ImmuniWeb Is a Sponsor and Exhibitor at BankSec 2022
ImmuniWeb's team will participate at BankSec 2022, the industry's leading conference focused on physical, logical, and cybersecurity.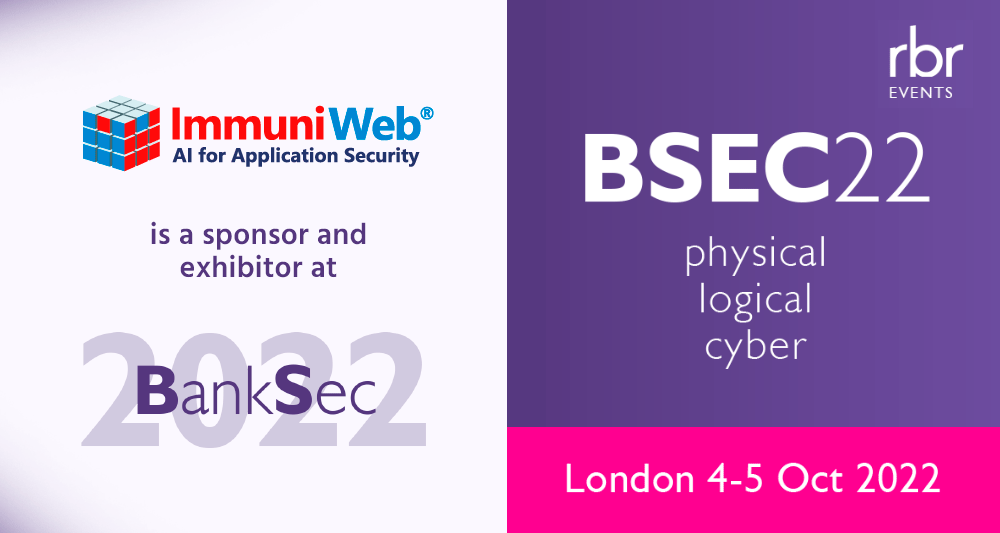 The event comprises a high-quality speaker programme containing important contributions from leading banks, government and law enforcement agencies, solutions providers and a range of industry bodies. This is complemented by a vendor technology exhibition area where delegates can view the latest physical and logical security products and services, share ideas and network with industry peers.
Attending organizations: 300+ delegates representing 150+ banks, law enforcement, industry suppliers. Press and analysts from 66 countries attended BankSec 2021.
Our UK Sales Team will be attending the event in person and we look forward to meeting your there for a chat, drink or live demo! And don't miss the fireside chat with ImmuniWeb: "Threats and responses – the evolving cybersecurity landscape".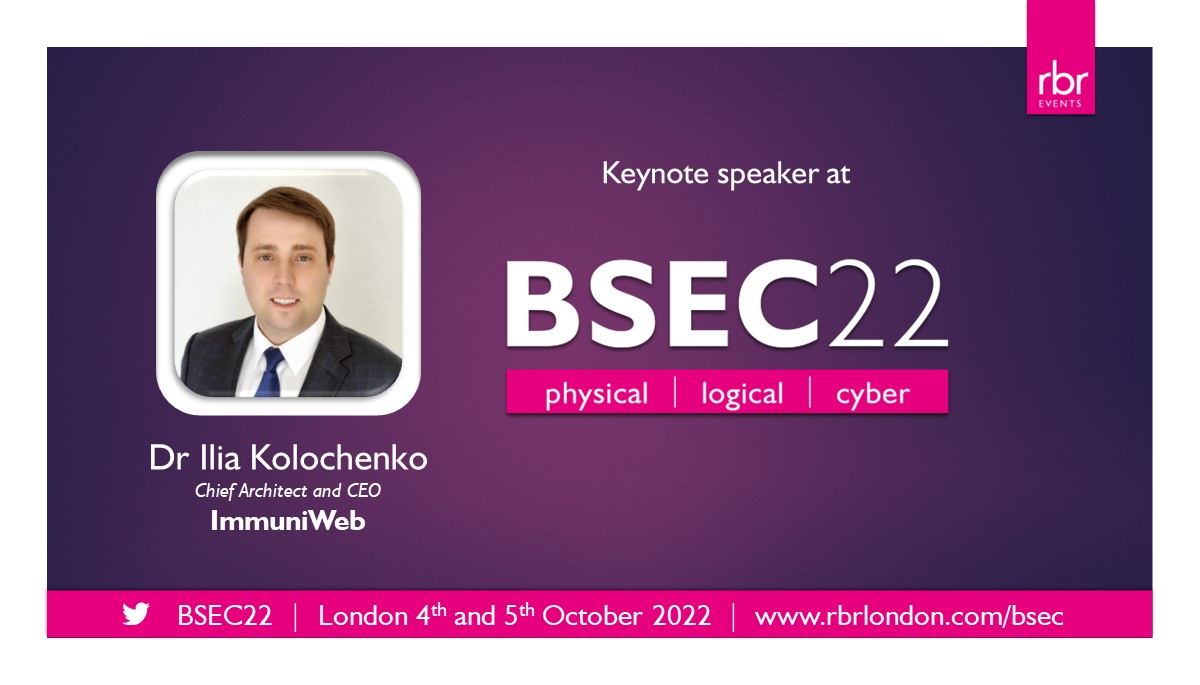 BankSec 2022
Park Plaza Victoria Hotel, London
4th and 5th October 2022
More info: https://www.rbrlondon.com/conferences/bsec/