ImmuniWeb to Participate at the ISACA's IIAS Congress 2022
The ImmuniWeb's CEO will deliver a talk at the annual IIAS Congress organized by ISACA, taking place in Lausanne, Switzerland on September 15, 2022.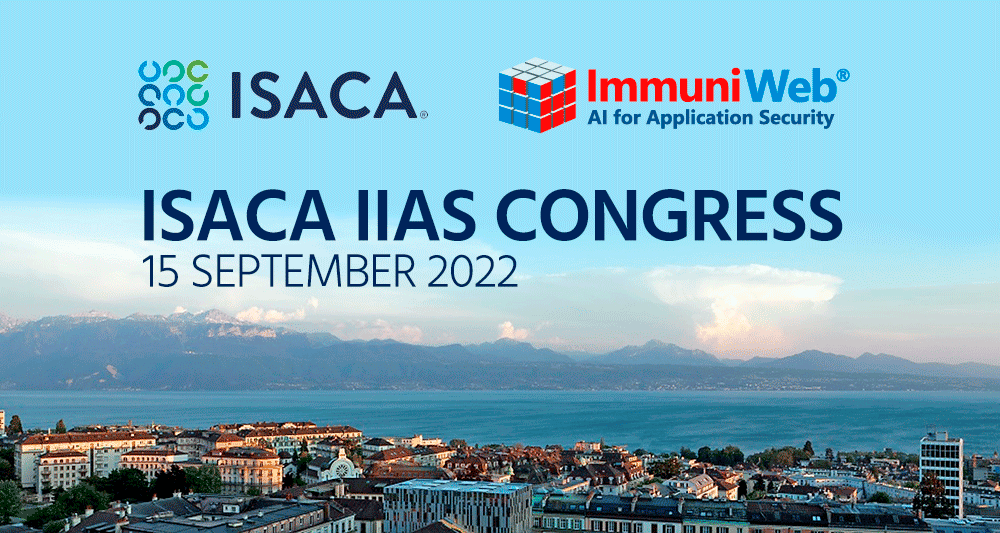 The conference "Data Protection and Related IT aspects" brings together the leading experts and cybersecurity practitioners from Switzerland and neighboring countries to discuss emerging topics in cyber defense, data protection and regulatory compliance, spanning from holistic implementation of security controls to a broad spectrum of IT security governance issues.
Dr. Ilia Kolochenko, ImmuniWeb's CEO & Chief Architect, will deliver a talk entitled "Data Privacy Regulations and Data Protection Requirements" just after the opening session at 9:30am CEST. The venue of the conference is the following:
Hôtel de la Paix
Avenue Benjamin-Constant 5
CH-1003 Lausanne, Switzerland
September 15, 2022
09:15 – 16:00 CEST
The registration is paid, however, members of ISACA and other organizations may have a special pricing. Online registration is available here.
ISACA is an international professional association focused on IT Governance. Founded in 1969, it currently has over 160,000 members. The Switzerland Chapter was founded in 1988, and is now, with over 1,700 members, among ISACA's larger subsidiaries.