ISF's 30th Annual World Congress
ImmuniWeb is delighted to be a sponsor and exhibitor (stand #24) of the Information Security Forum's flagship event in Dublin on the 26-29th of October 2019.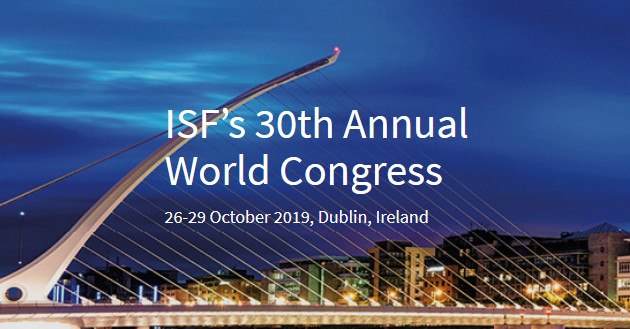 ImmuniWeb will be presenting its award-winning ImmuniWeb® Discovery to showcase how to reduce complexity and costs of your cybersecurity strategy. Grasp how to enable visibility of your digital assets in just a few clicks, measure and benchmark your risk exposure, implement continuous security monitoring and keep an eye on the Dark Web incidents involving your company. Get the insights and interactive demos on our stand #24!
ISF's 30th Annual World Congress offers attendees an opportunity to discuss and find solutions to current security challenges and to gain practical advice from peers and leading industry experts from around the world.
Annual World Congress gathers over 1,000 global senior executives at a series of keynote presentations, workshops and networking sessions where you can share knowledge, best practice and thought leadership in a confidential peer-group environment.
ISF's 30th Annual World Congress
Convention Centre Dublin,
Dublin, Ireland
26-29 October 2019

Information about registration for ISF's 30th Annual World Congress: https://www.securityforum.org/contact/
We look forward seeing you there in Dublin!