Softprom Online Security Forum 2021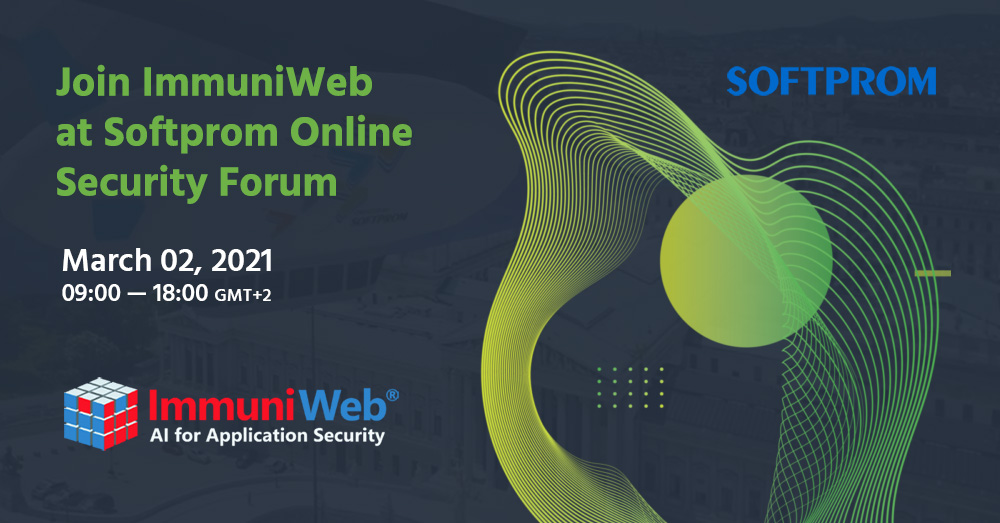 ImmuniWeb Team will showcase the award-winning AI platform to augment, intensify, and accelerate web and mobile Application Penetration Testing, Attack Surface Management and Dark Web Monitoring. Special offers will be available during the event.
ImmuniWeb at Softprom Online Security Forum 2021 Features:
Updated Format
We will focus on the practical implementation of the ImmuniWeb platform in the program. Product presentations will remain only in the form of pitches and podcasts in open format and on demand.
CxO Roundtables and Panel Discussions
Get involved in discussions on hot topics. Stay on top of insights.
Strategy Roundtable
Learn about new approaches to attack surface management and penetration testing. Get information about current trends in cybersecurity.
1-2-1 Sessions
The forum will be held using a 3D communications platform. This will allow you to communicate live with the company's experts.
Add the event to your calendar!
Google https://tinyurl.com/securityforumgooglecalendar
ICS https://tinyurl.com/securityforumicscalendar
You can register using this link:
https://academy.softprom.com/student-registration/