Tactical Edge Virtual Summit 2021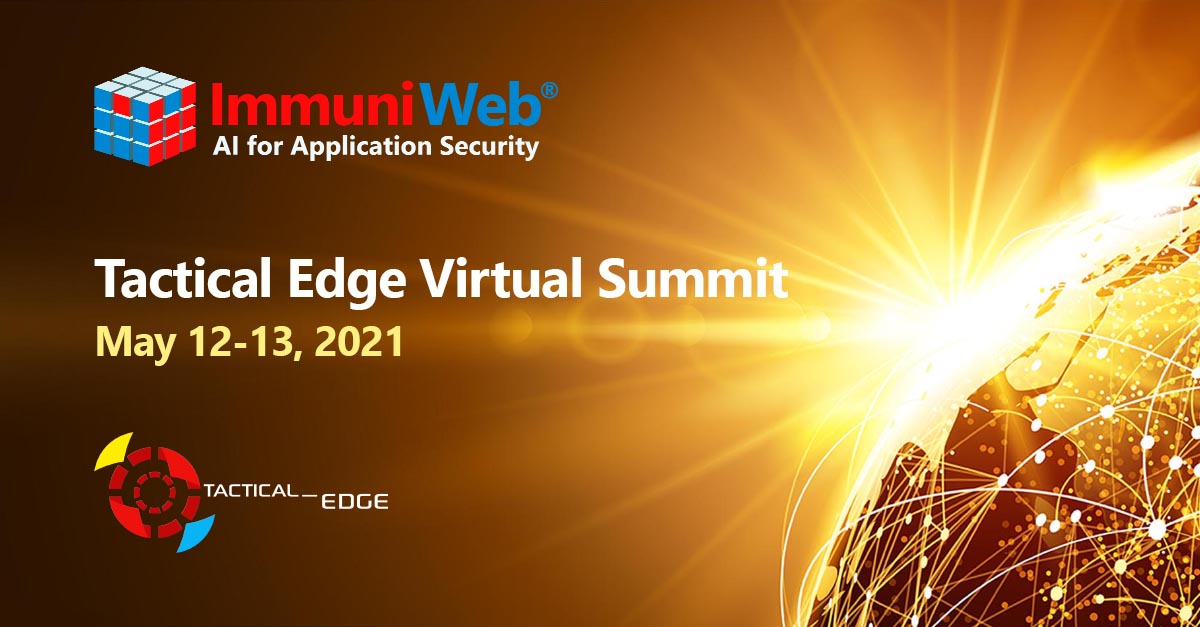 ImmuniWeb will showcase the award-winning ImmuniWeb® AI Platform which helps reduce complexity and costs of your cybersecurity tactics. Learn how to augment, intensify, and accelerate web and mobile Application Penetration Testing, Attack Surface Management and Dark Web Monitoring. Join our virtual space at Tactical Edge and get the insights and demos! Special offers will be available during the event.
The summit will be held online on May 12-13 at https://tacticaledge.co.
The invited speakers will discuss different cybersecurity topics, from the importance of cybersecurity awareness to new technology solutions using Artificial Intelligence and Machine Learning.
Reserve your space now! https://tacticaledge.co/registro_mayo.html