Are You Ready for Black Friday?
November 22, 2019
Are you familiar with the dark origins of Black Friday and the opportunities it provides today?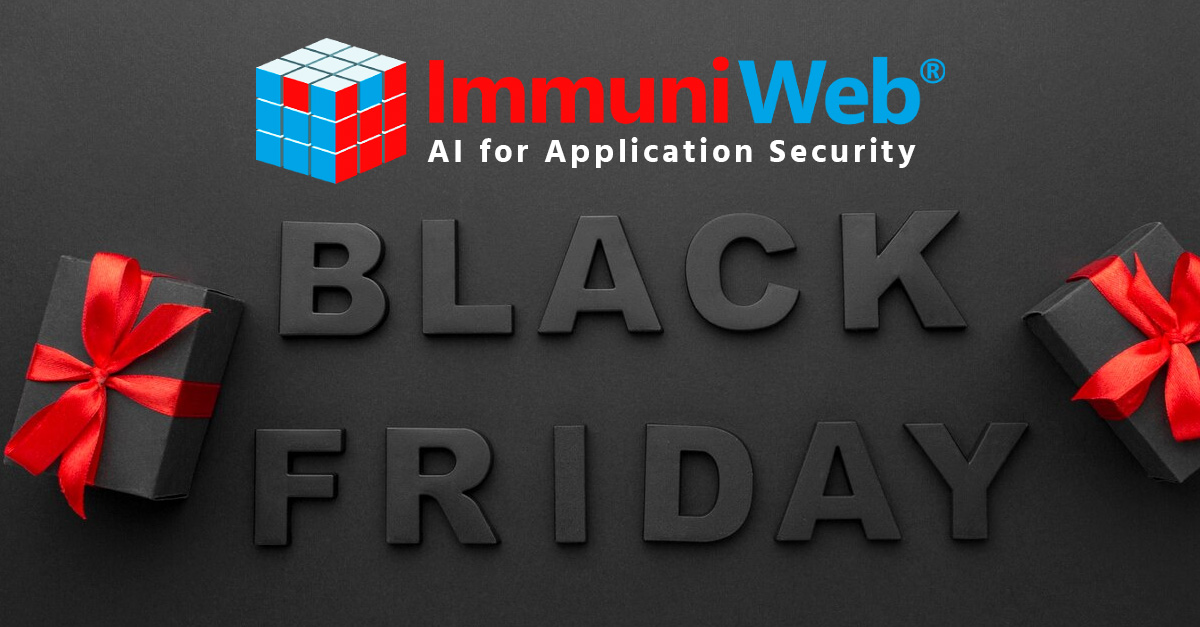 Most people associate Black Friday with one of the hottest shopping seasons with abundance of unimaginable discounts in retail, luxury boutiques and even within the cybersecurity industry.
However, Black Friday has a lengthy and grim history stemming from past economic disasters and the Great Depression. The term "Black Friday" was first used to describe a Friday in 1869 when several influential financiers tried to corner the gold market but instead crashed the market and caused a depression. In 1873, another panic in the financial markets also began on a Friday. Today, the term is rather used to denote highly positive and joyful moments in our society.
At ImmuniWeb, to express our frank appreciation and gratitude to our valued customers and partners that ensured an unprecedented success of ImmuniWeb® Discovery in over 32 countries since just two months since launch, we offer a wide spectrum of special deals, upgrades and gifts. With a special focus and care for charity and non-for-profit organizations, SMEs and other most vulnerable consumer groups, we will ensure your digital safety in 2019 and 2020 shielding you from cybercriminals.
Please contact your account or partner manager to know about your personal special offers, gifts and upgrades available during Black Friday week (November 25-29).
Alternatively, just drop us an email and we will promptly get back to you.
Additional Resources